Make the Switch to an EMR system for Your Patients
Many physicians and practice leaders are eager to implement private practice EMR solutions to help their offices run better on more detailed and more organized digital patient records. Electronic medical record (EMR) systems are encouraged by the federal government to improve patient care and are promoted by many medical consultants and experienced vendors who help doctors handle the burden of paperwork and office administration. EMRs are a resource currently used mainly within a provider's or a physicians' network office. With that in mind, here are some of the major benefits that EMRs provide for a private practice.
Checking Up On Patients
One of the biggest ways that EMRs help doctors and practice administrators is that they offer better ability to track patient data over time. Well-designed EMRs can show doctors exactly when a particular patient needs a screening or checkup. EMR tools can show histories of vitals for such basic health issues as hypertension, high cholesterol, diabetes or other blood sugar issues; by presenting a history of detail, EMRs help doctors consult with patients more efficiently.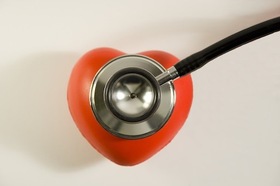 Managing Physicians Notes
Another thing that many EMR solutions accomplish is allowing medical professionals to collect all of an individual patient's file in one neat digital package. That leads to better access, where doctors, nurses or other clinical workers can get everything they need with the click of a mouse. The same solutions also help medical practices cut overhead costs by utilizing a smaller space in the office because record storage takes up less space ( think of the storage rooms dedicated to paper charts and archives at a traditional medical office). Having a unified digital record can save a practice both time and money.
Achieving Compliance
In addition to all of the other practical ways that private practice EMR solutions help physicians, they can also assist practice operations in complying with a blizzard of new regulations around medical record access, patient privacy, fair collecting practices, accurate diagnosis documentation, and much more. Beyond their potential for helping with some medical malpractice issues, EMR solutions can get a medical office a long way toward all sorts of compliance with government standards for Medicare and Medicaid, and other more general industry standards.
The best EMR vendors will show doctors exactly how their systems help to achieve compliance and exactly how practice leaders can integrate them into a busy office environment without interrupting the day-to-day routine that goes on there.
Ready to Compare Electronic Medical Records - INACTIVE Price Quotes?