Automated Health Insurance Verification is Vital for Your Business
Life is full of surprises and no one can be sure what will happen next. Therefore, you should consider an automated health insurance verification system for your organization. This system will not only provide peace of mind but also fulfill your organization's insurance requirements.
There are various automated health insurance software tools that can prove beneficial for your business. That being said, there are hundreds of companies offering their products to fulfill your needs and requirements, and it can be easy to get confused among all these choices.
Here's a quick rundown on some of the main benefits to be aware of and what you should expect to pay.
Process in a nutshell
Health insurance verification software helps eliminate various hurdles during the health insurance process, including system checks of a patient's health insurance eligibility before services are offered. In doing so, it relieves you from referring to bulky manuals, searching online, or contacting the service provider to follow up on issues that arise during the health insurance process.
Easy to use, the software can be integrated into your computer operating system, become part of your office routine and save you time and money. Some platforms are also web-based, enabling you to confirm eligibility in advance of the patient's visit or on-demand. This option gives staff immediate access to insurance information through: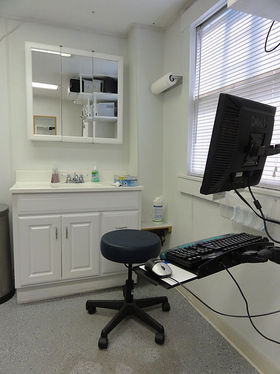 Browser-based log-ins
Templates that enable easy eligibility request submissions
Real-time response
One-stop shop
Look for a robust verification system that provides all needed functions for each stage of the insurance process. The software should be able to provide:
Billing
Claims and policies
Instant updates pertaining to coverage and corresponding events
Moreover, the automated health insurance software should provide real-time information across multiple databases pertaining to insurance companies, eligibility conditions of your employees, and more. Additionally, the software should also provide informational resources about the different plans an employee can choose from (most health insurance companies offer two plan choices).
Gateway to coverage options
Through automated health insurance systems, your employees can obtain real-time data regarding their vision and dental insurance. They can also access other types of insurance and information, such as:
Short-term disability
Long-term care
Accident or disability insurance
Hospital in-patient stays
Hospital intensive care
Information on health insurance policies for specific diseases, like cancer, is provided as well. Through this method, you and your employees can ascertain the offered monthly waiver payment, if any, with respect to your coverage.
Determine your employees' eligibility through a seamless process
According to the option you choose for your automated health insurance verification system, you can select patients' insurance eligibility, policy numbers, and other information. You can then compare the data with insurance policy providers and validate the eligibility of employees.
This whole process takes place seamlessly because data from health care provider systems remains connected with a company's registration computer system as per their contract with the company.
Estimated costs
Once you implement the right automated health insurance verification software for your company, you will save valuable hours spent on multiple phone calls and website visits to keep up with the verification process for each of your employees. This is time you can put directly back into your business.
The estimated cost for automated health insurance verification is typically broken down per transaction. Electronic verification is estimated to cost an average of 75 cents per request. So for 1,000 requests, you're looking at a cost of around $750. For paper verification, those same 1,000 requests are estimated to cost anywhere from $3.50 to $4, skyrocketing the total cost up to $4,000.
There are many software options available. So take the time to compare services and ensure that the product you select can perform each of the functions described here, benefiting both your bottom line as well as your employees.
Ready to Compare Medical Practice Management Software - INACTIVE Price Quotes?