Update Your Practice with the Latest Insurance Billing Software Trends
Insurance billing software will make running your practice and managing payments much easier, especially if you want to transition from paper to electronic. Software for insurance billing does not vary greatly by the size of your organization, but with hundreds of vendors to choose from at such wide price ranges, choosing one may seem like an impossible task.
Knowing what program features to look for based on how advanced your practice is will help you when choosing the right software for your medical practice. Advanced systems will not only help generate paper statements if you want them, but allow for claims to be submitted electronically, help with coding, post payments, provide reporting, and scrub claims.
What's Your Buyer Category?
First, you need to decide what category of buyers you belong to based on your practice:
Are you an inpatient or outpatient care provider?
Does your practice need to submit claims to private insurance companies or Medicare?
Do your patients typically pay with credit card or cash?
These are all questions you should ask yourself. Perhaps you want to consider outsourced billing services, which submit claims on your behalf. Or, you might be an integrated suite buyer and want your software to be functionality-driven.
Follow Trends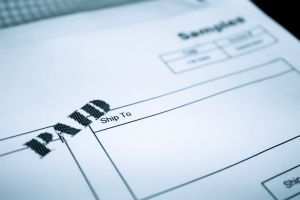 While it's important to have a set of solid requirements as your base, one must also follow the current trends when choosing software, as they can directly affect the market.
For example, web-based billing systems are currently rising in popularity, due to greater accessibility and lower costs.
Another trend to watch for is the transition to new code sets, so insurance software has to be able to support those transitions. Lastly, government legislation is requiring the use of electronic medical records (EMRs), and billing software should have an integrated system to include this feature.
Learn About Current Standards, Rules, and Regulations
In order to make sure your practice is HIPAA-compliant, the software should support the newest version of HIPAA standards. Otherwise, you may face claim rejections or disruptions. The newer version of HIPAA also comes with an entire set of new billing codes. Make sure your software is completely up-to-date.
Be Aware of Potential Issues
Insurance billing software should be beneficial to both your administrative and your clerical employees. Since administrative work is often paper-heavy, your software should have a formal, efficient system for coding and submitting claims. A major concern for providers involves two things: security of data and how user-friendly the software is.
Consider the Cost
Lastly, the goal of any billing software is, simply put, profit: collections should increase while effort decreases. Prices are based on all of the aforementioned factors and will require an upfront cost as well as ongoing monthly fees to support upgrades, licensing, and support.
Ready to Compare Medical Practice Management Software Price Quotes?