The Latest Software May be the Rx Your Medical Office Needs
The challenges involved in running a medical office never let up. From dealing with patient cancellations to understanding the latest compliance regulations, small practices and growing health centers need to use quality software to keep costs down and efficiency high. Medical practice management software is useful for optimizing the non-clinical areas of a practice.
Medical practice management software solutions are abundant, but you should keep an eye on the specialty of each brand to match your office needs. Consider the following:
Small practice management solutions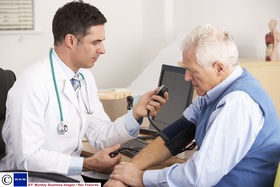 Family practices depend on maximum efficiency, something FreeDOM software developers have taken into account. This affordable solution helps with patient list editing, office schedules, and billing and financial reports.
Since a personal touch is essential, small practices will benefit from the word processing feature that comes standard with a FreeDOM package. Windows users will recognize the simple Internet Explorer format and have no trouble picking up the system.
Options for cardiologists, pediatricians, and podiatrists
The WEBeDOCTOR product list includes solutions for these three specializations. The WebeCardio, WebePEds and Webepodi solutions are fully integrated with electronic health record platforms and practice management functions that will put your staff on top of every detail of running a medical office. Opt for the cloud-based software for maximum flexibility, and once enabled, forward a link to patients so they can utilize the online portal.
Tools for practices headed for more expansion
While MD Connection MPM software makes managing a smaller practice simpler, its full suite of features work best for expanding operations. Elite Series solutions put a fine-tuned code scrubber to work, ensuring claims go out error-free.
Medical billing features can be customized according to your standard providers and incoming patients. Best of all, the advanced reports you'll run on Elite Series software will paint an accurate picture of your practice's financial health.
Accounting and patient management made simpler
The Altapoint PMS by MedExpress solves the conundrums of record-keeping that can cause problems when running a medical office. The patented Collections Module can track status of payments, leave automated voice mail messages and ensure your revenues continue to stream. Electronic submissions are posted to your account automatically via the Altapoint claim system.
Finally, integration with Quickbooks accounting software rounds out the suite's money management tools. The optional insurance card scanning device is worthy of a look if you frequently take on new patients.
Medical practice management software serves different purposes for every type of office. To get your operations running at peak efficiency, match up the latest releases with your ongoing needs.
Ready to Compare Medical Practice Management Software - INACTIVE Price Quotes?