The EHR/PM Solution from Medisoft Gives Physicians the Best of Both Worlds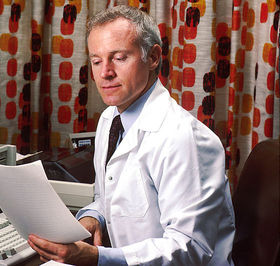 Efficient medical practice management (MPM) is as important as quality patient care. However, running a medical practice can hinder the ability of physicians and other medical specialists across all disciplines to provide excellent health services. Thanks to technology, developers have built a number of useful practice-management solutions, like the Medisoft suite, to help doctors focus on what matters most — their patients' needs.
Is it MPM you need - or EMR?
Before committing to an MPM purchase, make sure you're heading down the right path. MPM software provides many benefits for back office work: billing, patient demographics, and reporting. However, they don't handle patient charts and records.
To computerize your patient charts, you'll need electronic medical records (EMR) software. If you plan to use both MPM and EMR, it's essential to make sure the two work together. Medisoft and other leading providers should be able to connect directly to your EMR system, eliminating the need for any duplicate data entry.
The Medisoft Edge
A complete system for EHR and practice management (PM), the newly developed Medisoft Clinical allows physicians to experience the best of both worlds. Data-entry methods include a choice of templates, transcription, speech recognition, dictation or digital pen. A user dashboard also lets physicians view critical patient information as well as administrative and financial workflow, all in one progress note and one place.
A notable feature of the Medisoft Clinical is an easy access to an extensive knowledge base of hundreds of diseases, diagnoses and treatment protocols, primary care, health maintenance, and other specialty medical topics.
Comparing MPM Systems
Independent research companies, such as KLAS, JD Power and Associates, GlobalRPh and Business-Software.com, rate the performance of health technology products and can be good sources of product information. The following MPM solutions are worth comparing to see what best fits your requirements:
MedicsElite. An offering by Advanced Data Systems, MedicsElite is a comprehensive MPM solution designed for the ultimate medical-office productivity. It boasts of an encompassing patient information management, electronic billing, appointment scheduling, prescription writing, customized financial ledgers, integrated document and image scanning, mobile entry and review of data, and robust reporting.


AdvancedMD. The system offers a range of modules that can be customized to meet specific paperless clinical and financial workflows. Physicians can realize a 95 percent payment-claims acceptance on the first submission, compared to the industry average of 70 percent. Pricing is based on monthly subscription, not a contract, so clients can cancel any month.


Alteer Office. Hosted by CompuGroup Medical as a software-as-a-service (commonly known as SaaS), Alteer Office is a dynamic solution that provides the flexibility of meaningful use. It easily adapts to your specialty and workflow style. While streamlining clinical and administrative processes, it engages patients with a patient portal where they can securely view their own health records such as diagnoses, laboratory results, treatment, medicines, and other clinical information.
Whether you're in solo practice or work with a group of medical professionals as in a hospital environment, administrative functions must be adequately addressed. Scheduling, accounting, billing, and collection can take much of your staff's time if the processes are not well-coordinated. The right MPM solution can take care of these functions.
Ready to Compare Medical Practice Management Software Price Quotes?