An Open-Source Solution for Health Care Providers
When looking at their options for medical practice management (MPM) software, practice leaders and hospital or facility administrators may choose a solution involving open-source health care software that has not been exclusively licensed for sale by one tech company. Open-source products licensed under GNU or other "freeware" filings can be effective and efficient ways to help doctors and others run medical businesses. Open-source options also have inherent benefits when compared to the licensed products sold by individual software development companies in the industry.
Open-Source Products and Cost
One benefit of open-source software for health care providers is the money saved by avoiding licensing fees. Whether it's a medical billing system, broad-spectrum data management technology, or a tool for ancillary services such as lab work, an open-source product will not have the fees or the usage restrictions associated with many conventionally licensed products.
Access for In-house Developers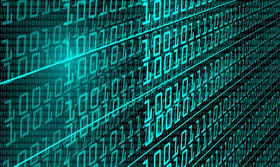 Another big benefit of open-source MPM software is that a skilled internal information technology (IT) team can make changes as necessary. With traditionally licensed products, a provider's own IT pro may not be able to modify or manipulate a program due to restrictions on reverse engineering. In contrast, the philosophy behind open-source software promotes customization and initiative on the part of "client" users.
A Free and Open Path
Another benefit of using open-source health care software solutions relates to some of the problems administrators have encountered using pay-for-license products. In some cases, doctors and other health care professionals have complained about being "held hostage" by software providers that require additional fees for upgrades, delay delivery of key utilities, or otherwise throw a wrench into the implementation process. In a market-license agreement, the client may be bound to various contractual clauses, something that some consumer advocates call a "walled garden" that enriches the license holder at the expense of the user. With an open-source strategy, a provider is free to walk away and try something else.
Other Benefits
The lack of a conventional license can lead to less complexity in the software build, for instance, where significant security engineering adds to the bulk of a software service or product. By contrast, IT journalists and others are showing how many open-source projects, such as OpenEMR, are made specifically to be user-friendly and easy to access — a major consideration for providers who need to add software to their IT architecture.
All of these key issues add to the appeal of open-source health care software options for a busy medical office struggling to renovate its IT and data handling systems.
Ready to Compare Medical Practice Management Software Price Quotes?