Real-world Medical Billing Software Prices from BuyerZone Buyers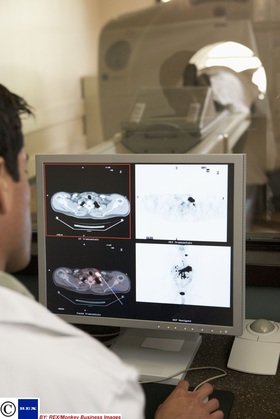 Every medical practice or outpatient clinic have their own needs and desired features as far as software goes. A good start to finding out what you could end up paying is to see what others paid for similar systems. We've compiled prices that our users paid to help you understand the market for practice management software.
Two types of systems are common in MPM software: desktop software, which runs on the practice's computers, and ASP solutions, which are run by the software provider and accessed through the Internet.
As you can see in the pricing examples below, ASP solutions usually carry a monthly fee and setup charge, while desktop systems have a one-time charge. Most vary their pricing based on the number of providers the software needs to support and the number of users who will be accessing it.
Another factor that has a huge impact on pricing is whether or not the MPM system includes medical records functionality. Software that focuses on billing, claims management, and appointment scheduling is less expensive than systems that also include full support for managing patient charts electronically.
Desktop software prices
"$1,320, includes one year tech support, setup, 1 month clearinghouse fee, training, and software." -- Medical billing office, Davenport, Iowa
"$16,500, Remote access, reporting, and mobile app access" -- Ambulatory Outpatient Surgery, Boston, Massachusetts
"$1,435, includes 4 hours of training, training CD-ROM, support, and updates for a year." -- Ophthalmologist, Goodland, Kansas
"$6,995. It will include software, training, and support." -- Private practice, Colville, Washington
"$1,500: software and support, service, training." -- Physical therapy office, Tacoma, Washington
"$1,100 Software, training, and tech support for the first year" -- OB/GYN, Philadelphia , Pennsylvania
ASP solutions prices
"$450 set up, $49/month up to 150 claims." -- Specialty clinic, Fort Worth, Texas
"This service cost $300 to install and $399 per provider per month, for EMR, billing, scheduling, and electronic claims. Most important, I could use my existing computer system." -- Private practice, Defuniak Springs, Florida
"$299, with a monthly contract of $49.99." -- Medical consultant, Broomfield, Colorado
"$3,995 setup; $550 to set up each practice; estimated $1000 monthly fee." [includes EMR, 6-10 practitioners] -- Medical billing service, Galloway, Ohio
"$300 set up fee, $200 per month for billing, $100 for each module of doctor practice." -- Private practice, Davis, California
"$369 monthly for ASP subscription, $5,000 startup fee, $1,500 data import fee." [includes EMR] -- Pediatric practice, Newburgh, New York
Want more information on choosing medical billing software? Read our Medical Practice Management Software Buyer's Guide. To review in-depth medical software provider profiles, use our free supplier comparison tool.
Information was provided by BuyerZone.com users. Quotes have been edited for clarity only.
Ready to Compare Medical Practice Management Software Price Quotes?