Best Payroll Services Companies
The benefits the best payroll services companies bring to the table are numerous, and can save business owners time and money. You will find that the best payroll company for your small business may not be the best for someone else.
It's important to evaluate your options to determine which company would best first your company's needs. You want to make sure you like the company you're working with, in addition their service offerings.
Top 10 qualities of the best payroll services companies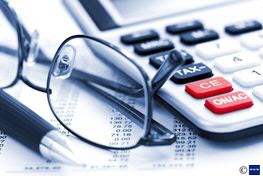 Quick processing and maintenance - The best payroll services companies will process your company payroll quickly, but also allow you to submit any revisions even if it's close to the deadline.


Free trials - Some payroll providers offer a demonstration period so you can test their services to determine if they can meet your needs.


Checks errors - The best payroll processing companies employ strict error-checking practices to ensure your records are always accurate.


Handles different situations - It doesn't matter if you have employees who keep unusual schedules or work in different states - the best payroll companies know how to handle different situations effectively.


More than payroll - Some providers can offer additional services, such as HR functions and assistance setting up a 401k plan.


Secure data transmission - Experienced providers know the best ways to send data securely - either through a direct modem connection, or over an encrypted web site - to ensure your sensitive information is never at risk.


Certified - You can feel comfortable with a payroll service's reliability if they are certified with the American Payroll Association.


Easy provider switching - If you already have an existing payroll provider, a new company can seamlessly move you over to their system.


Clear cost outline - To ensure you never have surprises with your bill, the reputable payroll service companies clearly outline all of your costs each month.


Files taxes - Here's the number one benefit you can't overlook - the best payroll service companies process your state and federal taxes so you know they'll be done accurately and on time.
Top services to look for when choosing a payroll provider
Tax compliance. From a business point of view, you want to make sure that your payroll is processed according to applicable federal and state tax regulations. When you're looking for the best payroll services company, be sure to ask whether the businesses you're considering will file the required quarterly and annual returns for you as part of their service.
The payroll service may even make the deposits which are required at these intervals for you. Handing the entire process over to the payroll provider is a more efficient way to handle the process. You could also choose to have your payroll company prepare documents for your signature and file them yourself if you wish.
Options for paying employees. Direct deposit is the most common way to pay employees, but some businesses still want the option of being able to print checks for specific purposes. Some payroll companies offer the option of loading an employee's pay onto a payroll card, which can be used like a debit card. The cards can also be used to make cash withdrawals.
Type of software used. Once data has been entered into an online payroll system, it usually can be exported into other accounting software packages. Before you choose a service for your business, you'll want to confirm that the company you are considering uses a system that is compatible with more than one software package. Ideally, you should be able to export the data directly to your system without having to reenter data or change your accounting software.
Customer support. This is an important consideration any time you are looking to buy a service. How easy is it to contact the company when you have questions or concerns? Does it have a toll-free number or email support? Can you speak to a representative during your normal business hours? The best payroll services companies make sure that help is always available.
Before hiring a payroll services company, take the time to consider how the ones on your short list of providers stack up on this list of requirements. By comparing your options carefully, you'll be able to make the right choice.
Ready to Compare Payroll Services Price Quotes?