How to Find the Best Payroll Services for International Companies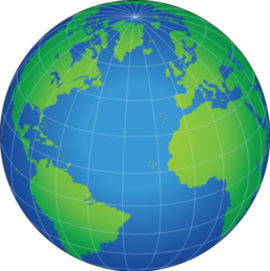 Some businesses have only domestic employees while others have actual overseas employees as well as contract labor. For the latter you will have a choice of selecting a domestic payroll company with capabilities of handling overseas payroll or selecting a vendor who services payroll abroad only.
The benefits of choosing a vendor to manage your overseas payroll are numerous. The number one benefit is the cost savings to the employer. Not just any payroll specialist can handle payroll in foreign countries. The person needs to know tax laws and requirements within the county as well as tax laws regarding U.S. citizens working abroad. The employer may send a corporate executive from the U.S. to supervise native workers. Payroll will be different for the executive and for the workers. Generally payroll issued in the foreign country will be in terms of local currency and the payroll specialist would need to know the currency exchanges.
Benefits and services to be expected:
One agent who speaks and conducts business in English.
A company that can manage all currency conversions and allow the employer to settle in U.S dollars.
If your company needs additional services, the provider can offer Contracts of Employment and benefits
Detailed knowledge of local regulations and employment tax rules.
One single contract that covers all of the employer's overseas payroll needs
Fund management so there is no need to open local banking
Tips for finding an International Payroll Vendor
Check for "global" or "international" in the name. Although this may seem rather obvious, you want to make sure your payroll service can support you and your employees wherever they are working in the world.


Look out for added costs. Some payroll services may attempt to bundle your package with additional services that your company does not need, such as human resources .


Look at all the charges. The pricing of payroll services varies by the number of employees and by service, but make sure to find out whether you will be charged by month or by pay period. Some payroll services raise their prices per month, so if you just want a basic package, be wary of ones that seem overly expensive.


Ask questions. Do not be afraid to ask questions before you choose your payroll service. These questions should involve both the short- and long-term, such as: Does the service offer retirement plans? How quick is turnaround? If there is a mistake, who is responsible, and how quickly can you expect it to be fixed? Will you have a steady representative, or will you always be speaking with a new one?
Ready to Compare Payroll Services Price Quotes?