5 Key Features to Look for in Payroll Services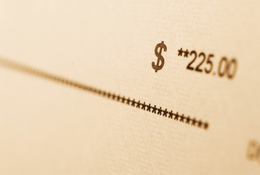 When considering payroll services for your small to midsize business, cost is always the number one factor. Will the company you select charge by the employee or will they have a package price? What can you get for your money? These are all valid questions.
You will want to make sure the service you choose has features that will increase efficiency to save time and money. Here are benefits that payroll services should offer:
Automation
An article published by Inc.com estimated that automated payroll processing reduces the cost of the payroll function by up to 80%. An automated system for payroll services also makes it much easier to calculate the correct amount for tax deductions and other payments that need to be made on the employee's behalf.
Online capability
A Web-based solution is ideal for small to midsize businesses. You and your accountant can log in from your respective offices to generate pay checks and make tax payments online.
Direct deposit
Paper checks are expensive to issue and an inconvenience for employees. Taking the time to print out and distribute paper checks is also time that could be better spent on other things in your business. Direct deposit is an important feature when looking for business payroll solutions.
Customer service
Does the provider you are considering offer a point person or account manager for a good level of customer service? Does it have representatives available by phone during business hours to answer questions?
Cost per employee
What is the cost per employee for each of the services on your short list? You also should ask if there are any other payroll fees or optional services that the company will be charging for when calculating the cost for the service. Are there any set-up fees? Is there a base monthly fee plus a cost per employee?
It is possible for a company with 50 employees on a bi-weekly payroll to have payroll generated for around $125 per pay period. This is a bare bone service package that includes automation, direct deposit and payroll taxes. Additional services will be more depending on provider. It is wise to make a list of exactly which services you want and the number of employees. If you have employees that require paper checks, it may be well to include that information. As with any business contract, get three bids. You may discover that one vendor with a higher cost per employee is actually lower on a monthly basis because of other services that are lower or gratis.
International services
It's a good idea to consider the future of your business, and you may want to work with employees in other countries at some point. Finding a payroll service that can handle these types of reports will ensure you are in compliance with applicable laws from the outset.
By considering these five key features for payroll services, you will be making a smart decision for your small to midsize business.
Ready to Compare Payroll Services Price Quotes?