Increase Your Business Efficiency Now with Paychex Payroll Services
PayChex offers accurate, flexible payroll services for small and medium-sized businesses. Running your own payroll is a necessary chore, and it needs to be done right. The flexible options include submitting information to a local payroll specialist for processing, online and mobile solutions, and managing payroll in-house.
Submit to a local payroll specialist
You have the option of submitting your payroll information to a local payroll specialist for processing. The checks and management reports, along with necessary supplies, will be returned to you.
Online and mobile solutions
The company offers an online payroll option to its customers. The system is very flexible and can be accessed anytime. Import your data with a couple of clicks, if you wish. You can also choose to key it in manually, if you prefer. Once the data is in the system, you can view a number of reports. The Employee Earnings Record will allow you to view the following: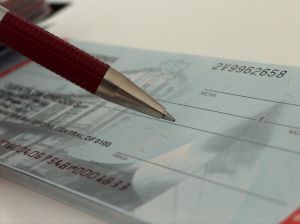 Up to 24 months of payroll history
Employer W-2s and W-3s
1099s for Contractors
Federal and State Tax Returns
Wages and Salary History
The online system can be set up to allow employees to get answers to questions they have about payroll and benefits. This paper-free solution is an environmentally-friendly choice that can reduce time spent answering basic questions and increase productivity.
Employees can access the system at any time, and see their pay stubs electronically. Their contact information can be updated quickly and easily.
Handle payroll in-house
If you need a payroll solution for 50 or more employees, the in-house option offered by PayChex is the right choice. The company can work with your business to develop a scalable solution that includes your payroll, HR, and benefits services in a single package.
These solutions include the capability to generate custom reports that can keep track of payroll, as well as hours spent on specific projects. The data can be used as a tool to help manage expenses in your business. If you are looking for a way to integrate your payroll data with your Human Resources Department, health insurance and retirement plan, the in-house plan can track your employees.
Payroll is a necessary task that business owners must manage on a regular basis. Choosing the right solution can make it a much more streamlined process and free up more time for building your enterprise.
Ready to Compare Payroll Services Price Quotes?