Take Your Pay Stubs to the Next Level: Electric
The trend toward digitizing the aspects of modern business definitely applies to payroll departments. Between the savings in cost and convenience, it's hard to see why you wouldn't process checks using a paperless system.
An electronic pay stub is no different to the traditional paper paycheck it replaces with respects to their function: they notify the employee of the amount of money they have received in exchange for their work. But in the past, paychecks were also taken to the bank to be cashed for money and now they only serve as information.
Electronic pay stubs replace paper ones and many companies are discouraging their employees to request paper versions to save on costs. Employees can print them out of course (sometimes at their own expense) or they may be allowed to do so in the department they work in as they most likely will want to keep a copy for their tax records.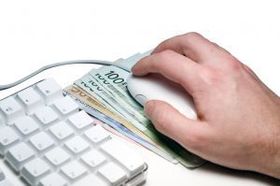 The following are a few reasons why you should consider electronic pay stubs for your company:
Concern for the environment
Paper production requires trees and because of declining rain forests in other countries reducing the demand for paper can help reduce global warming. Many companies choose to use recycled paper as a compromise.
The federal and some state governments also encourage companies to take steps to be more environmentally friendly by providing tax breaks for companies that manage to comply with certain environmental regulations. So the environmental incentive becomes a financial one.
Decreased processing time
Many companies end up saving a lot of time by completely digitizing their payroll system. Salaries, wages, pension plans, taxes, health care and social insurance can all be calculated automatically by online systems and submitted electronically to the government at preset dates to save on postage as well as cut back on delays.
Electronic pay stubs are a logical step that reduces the time spent with employees and especially for small businesses that do not have dedicated accounting departments, can help you to focus more on what you do best in your business instead of administration.
Increased privacy
An electronic pay stub and secure online system for employees to view their records provide increased privacy for sensitive paycheck issues. Advanced SSL encryption offers a higher level of security, requiring passwords for entry into an account. You'll have protection for your employees and your business simultaneously. You no longer have to consult with financial staff to find out basic information as it is all automatic.
Furthermore, most staff members are not authorized to access your records unless you specifically ask for the access and having an electronic system takes out this step completely. This assures that your financial information remains private.
Also, by reducing postage and paper pay stubs, there is less chance of your payment information being intercepted by people unauthorized to look at it and find out sensitive financial and personal information about you such as social insurance numbers, Medicare numbers and bank account numbers.
Reduced associated costs
Not only are there reductions in costs for paycheck processing with regards to the amount of paper, ink and postage used, but there are also reduced costs with regards to administrative employees required. Previously large businesses were required to hire an army of accountants and human resources staff to manage accounts of all employees and be able to respond to queries in addition to all the paperwork that was required.
To comply with data protection laws, firms were also required to store and maintain rooms filled with large filing cabinets with records going back for years. This increased insurance premiums as well as staffing costs. Now an electronic pay stub can save you a lot of time and staffing costs.
Employees prefer electronic pay stubs
Employees working for your company have their families and other interests occupying their personal time. Digital payroll will save them a trip to the bank every week, eliminate the possibility of lost paychecks, and keep records in one place for tax filing. Making their paychecks digitally accessible does them a favor.
In addition, employees can choose to fund debit cards directly when using digital pay stubs. They can stop carrying cash and keep digital records of their transactions. This helps them organize their expenses and increases their financial security when they travel.
Ready to Compare Payroll Services Price Quotes?