Online Payroll Services Options
Payroll services offer an attractive and valuable alternative to in-house processing. They can provide a less expensive and simpler means of paying employees, filing taxes, and performing other essential but mundane tasks. In recent years, many small business owners have begun using online payroll services as a way to address payroll issues affordably.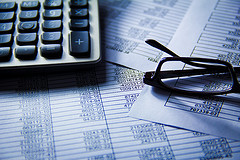 Ask yourself the following questions before you agree to use an online payroll company's services:
How much money will you save by choosing to go online? You may be able to save more than 15% by using online services.


Are you freeing yourself of responsibility when outsourcing payroll? Many companies believe their liability with the IRS decreases once payroll gets sent to an agency operating online. That's just not true. While doing your payroll in-house means you should have an attorney on retainer, you are still responsible for supplying current information for all employees. Make sure the company you hire is eligible under the IRS Assurance Testing System and discuss with them who must answer for errors.


Can you trust all your taxes will get paid on time if you don't use online payroll services? Unless you can afford for someone to stay abreast of all the latest modifications to tax laws, you are going to save money and potential hassles by outsourcing payroll concerns.
Choosing Online Payroll Services
Consider these points when choosing an online payroll service:
Speed. What turnaround time do they offer? If there are mistakes in your payroll, how quickly can they be corrected and re-issued?
Accuracy. You are still liable for paying your employees correctly, even if you outsource the processing.
Ease of use. Tracking and updating employee information should be easy and quick for maximum efficiency.
Customer service. You'll need to work with your online payroll service on an ongoing basis: make sure their reps are well-trained and helpful.
Some HR professionals have doubts about the security of online payroll services, but these are unfounded. The security of payroll data is so critical to these companies that they often do a more comprehensive job of protecting data than most small-to-medium-sized companies can do in-house. Secure Sockets Layer (SSL) encryption ensures that your data can't be read by online snoops, and secure data centers with multiple firewalls keep your data safe once it's at the provider.
Prices are usually comparable for all methods, and many online payroll services offer multiple options. Choose the one that offers the best combination of convenience and security.
Ready to Compare Payroll Services Price Quotes?