Vetting Payroll Services Reviews During Your Search
Written By Eric Michaels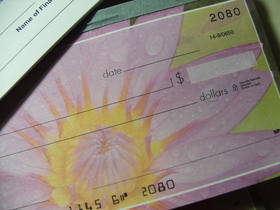 Once you have the outline of which payroll service features you need, it's time to take a look at reviews of different companies. As with all other aspects of Internet rankings, combing through payroll services reviews is something of an art. There will be instances where enthusiasm seems too good to be true (it usually is); there will be others when overwhelming negativity signals the interference of a competitor.
There are even reviews that are paid commentary by the company's own representatives. Getting real value from reviews is complicated. Here is advice for getting it done:
Matching your business's needs to reviewers' comments
One way to approach reviews is by filtering out the overall rating and honing in on what your priorities are. For example, if you need thorough employee records and a system that lays out payroll reports clearly, you might be considering the Paychex online system. Glancing at a review from PCMag.com, you could be discouraged by the overall rating of "fair." However, the cons include "Java requirement" and "no support on weekends." Since most computer systems support Java, and many businesses don't open on weekends, these cons may not have any impact on the payroll service's performance. Yet it weighed on the overall review score.
That's a good lesson: If a product was downgraded for reasons that don't actually matter to you, you shouldn't count that product out.
Toning down hyperbole from online reviews
Besides checking with online tech magazines, you'll likely see what real users are saying. Again, it's tricky to decipher just how genuine payroll services reviews truly are. Take the example of Compupay's ratings on Sacramento's Yelp page. There are five reviewers, all of whom give the service a perfect five stars out of five. Some reviews are several hundred words in length, which is notable because payroll services are not known to ignite such passion.
Nonetheless, Compupay is known for quality reports, which several reviewers remarked was a reason for their score. Several others are glowing mainly on a specific provider's customer service.
Coming to the final verdict
There is no way to know exactly how your service will serve you until after you've tried it. To that end, you may be able to get a trial run with some providers. You'll see if the reviews were accurate, and if you'd do well for your company by signing up for the service long-term. There is almost no risk attached.
Contacting other business owners in your community would help as well, but if you can't, you'll have to take a leap of faith in some respects. Online reviews from tech experts and real-world users are instructive, but a thorough research effort will serve you best as you search for payroll solutions.
Ready to Compare Payroll Services Price Quotes?