If HR Can't Handle Worker's Comp, Payroll Services Can
Some small companies may ask 'what HR department?' Others may have one employee who shares his or her time processing new employees while handling many other responsibilities. Growing a small business means more than knowing how to increase revenues and corner a market. There is also an element of risk management, no matter the size of your company.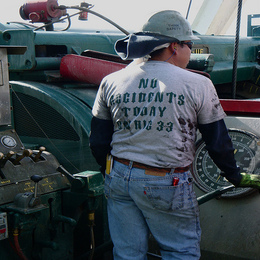 Protection exists so both parties are covered
Workers comp sounds like something initiated to benefit an employee hurt on the job. However, the reality is this insurance serves as protection for small business owners and your work staff. When you buy workers compensation insurance, it guarantees that an employee won't sue you over an accident on the job.
Instead, a claim is filed and benefits are awarded according to the circumstances of each case. The insurance came into being because lawyers used to require payment up front in accident cases, something injured workers couldn't afford.
Insurance is mandatory in most states and covers a variety of services
If you didn't know it already, be aware that workers comp insurance is mandatory in nearly every state for businesses of all sizes. If an employee is injured on the job, it could cover medical bills, lost wages, the cost of rehabilitation and even retraining if the worker is unable to return to the same position.
Other benefits a payroll service can provide
When a small employer chooses to outsource the HR function, he can get much more than just payroll processing and worker's comp insurance. By outsourcing, he can offer more benefits to employees that make working for him just as favorable as working for an industry giant. Other services an outsourced HR department can provide are:
Payroll administration: Responsible for taxes, producing checks, and dealing with sick time and vacation time.
Employee benefits: Health, cafeteria plans, Medical, Life, 401(k) plans, etc.
HR management: Recruitment, hiring, and firing as well as background interviews, exit interviews, and wage reviews.
Risk management: Dispute resolution, workers' compensation, safety inspection, office policies and handbooks.
Some companies will provide these services as well as additional services like on-call consultants, who will come in to train or settle a dispute.
Online services tend to be limited in what they offer, but you'll get added options like Web access, which will allow you to view and make changes to information (like benefits packages) online. Most will give you and your employees the opportunity to view their benefits plans, enroll in benefits, make changes to current data and read policies.
Options in outsourcing payroll and HR Exist
Many small business owners simply don't have the staff or resources to handle payroll, benefits, insurance and other HR concerns in-house. You can choose to outsource these matters to a competent provider as long as you deliver accurate information and keep it updated.
Ready to Compare Payroll Services Price Quotes?