PEO Functions and Benefits for Businesses
The demand for staff assistance in all company sizes has grown extensively in the last number of years. Although a rather new industry, according to NAPEO.org, this increase has already shown a 10% growth since 2012. This is double the growth as compared to 2010. Professional Employer Organizations (PEO) have recognized the need for services in a broad spectrum of employment types in various business environments. PEO companies are now offering an array of services to address the knowledge base that some companies may not include in their own staff professionals. Unlike a leading company, a PEO will enter into an agreement with your company to take over all responsibilities. A company can greatly benefit in the use of a PEO through day-to-day time savings, convenience and the ability to include all types of employee programs that will attract and keep staff members. All types of companies are experiencing the savings solutions from PEO services, from construction and restaurants all the way to high tech companies.
Benefits for your company from PEO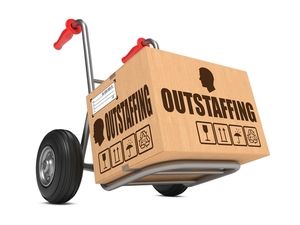 A PEO company will help any sized business with expert services, advice and even discount programs. These programs assist in employee management and can be a single go-to source for situations that require professional knowledge. PEO companies will establish a co-employment relationship with your organization, allowing you to avoid hiring full time, in-staff professionals. PEO staff will reside at your employment location, and take over responsibilities and liabilities. A gauge to use to measure savings can include the PEO duties of:
Employment Administration: Help in processing staff member status.
A team of professionals to assist in solutions for personnel management.
Reduction of liabilities due to improvement of employment practices, risk management and compliance.
Benefits Administration: Ability to be competitive in the labor market through access to comprehensive benefits packages for the employees.
Help in improving your company's profitability and productivity
PEO services
The PEO staff members are experts in the various Federal and State guidelines for employers and employees. The professional knowledge and services can include:
Human Resources: interviews, hiring and termination process.
Benefits programs: Access to discount health, dental, vision, life and wellness programs.
401k: Offer your employees a 401k retirement program through payroll deduction
Payroll: Complete compliance with state and federal payroll deductions and can include automatic deposit to employee account.
Counseling services: Job counseling, education and adoption services.
Best Practices: Establishing a guideline of best employment practices for your company that is typically included in an employee handbook.
Ability to work with a union as well as non-union company environment.
Workers Compensation: As a co-employer, will coordinate all workers compensation situations with your state officials.
Workers environment safety: Compliance with all state and federal requirements for safety.
Savings
In order to accommodate all of the services that a PEO company supplies, your organization would have to have a complete Human Resources Department, with sufficient staff to accomplish all of the duties for all standard company services. The quantity of staff is dependent upon the company size, but even in the smallest of environments, this can be a daunting expense. Overhead involved in these costs can be saved as PEO companies offer the critical assistance needed for liability protection and employer compliance. Entrepreneur.com estimates that this can be up save up to 40% of staff member's daily time. These functions bring the opportunity to the company to focus on increasing the bottom line. An example of this type of savings would be a staff member, at a $40,000 per year salary, who has been assigned with too many HR responsibilities and not having the time to efficiently accomplish them. The PEO company could take on these responsibilities. Using the 40% rule, this would save $16,000 annually, allowing you to allocate the funds towards PEO fees as well as redistribution of the staff time for company growth and a higher level of efficiency.
According to NAPEO, 40% of clients have experienced significant levels of savings to have the ability to upgrade their benefit packages. PEOs also save companies significant soft cost as PEOs are proven to improve employee retention, increase employee motivation, and reduce employment litigation and legal fees.
Cost
Every PEO offers their professional services and pricing depends upon the company itself. Some of the industry experts have offered a rule-of-thumb guideline for costs.
For midsized to large companies costs typically fall into two options:
Range can equate: 2%-11% of overall wages
$500 to $1,500 cost, per employee, per year
For small companies that have 2 to 5 employees:
Some PEOs will vary their services and pricing to include a flat fee of around $150 per month.
Cost compared to benefits and savings is proof that PEO companies are improving the lives of staff members and creating a positive environment for any sized company to be competitive. The growth of PEO organizations throughout the country, combined with the enhanced benefits packages makes these offerings available to every organization.
Ready to Compare PEO - Employee Leasing Price Quotes?