Professional Employer Organization (PEO) Providers
A professional employer organization (PEO) specializes in a range of packaged services that address employee-related issues typically handled by human resource departments. Designed with small and mid-sized companies in mind, PEOs save hundreds of hours each year by overseeing a range of benefit programs while ensuring your business is in full compliance with all state and national employment and tax regulations. In doing so, they free business owners and management from back-office administration issues that include:
HR management and administration
Risk management
Benefits administration and management
This freedom allows you and your staff to focus instead on research and development, fulfillment, customer service, and other specialized aspects of the business.
Two types of service
When comparing services in this industry, you'll frequently find two different types mentioned: an administrative services organization (ASO) and a professional employer organization (PEO). Knowing which one suits your needs will ensure you get the best fit and save on unnecessary costs.
PEO: This option is typically an all-encompassing package, establishing a relationship in which you as the business owner select a provider that becomes the dedicated HR management and benefits administration partner. Though you still retain day-to-day control over how you manage your employees, they are part of a "co-employment" setup that dually lists them as administrative employees of the PEO and work site employees of your company.


ASO: This option functions as an alternative to the traditional PEO employee management structure and does not involve co-employment. It enables your company to continue providing certain HR functions in-house and is favored by business owners who want to retain full control over their workforce.
Popular PEO providers
Leading PEO and ASO providers offer an extensive range of individual services and packaged programs. Some of the most popular include:

ADP: One of the world's largest providers of business processing and cloud-based solutions, ADP services 620,000 organizations in 125 countries. They provide services that include payroll, talent management, human resource management, benefits administration, time and attendance, employee assistance programs, and risk avoidance. They also provide education and training for workforce management in both online and classroom environments.

Oasis Outsourcing: Founded in 1996, Oasis Outsourcing now has more than 4,700 clients and 145,000 worksite employees through the United States. They manage the physical payment of wages, any worker's compensation claims, employee benefits, risk management and a full range of human resources services.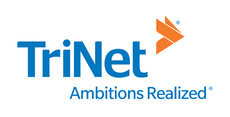 TriNet: Accredited by the Employer Services Assurance Corporation (ESAC), a company that monitors PEOs for adherence to financial, ethical, and operational standards, TriNet specializes in bundled packages broken down by industry. These include the TriNet Ambrose, geared toward hedge funds, private equity, venture capital, and small banking and mortgage offices. They've also developed the TriNet Passport to attract and retain the best talent for the technology sector.

XcelHR: With a 20-year track record, XcelHR offers a range of PEO and ASO services. Notably, they seem to be in-tune with smaller businesses, providing - la carte programs like their ASO Benefits Module that enables a business owner to select one or more services that include payroll, HRIS, and benefits administration. By providing these services on an "as needed" basis, they end up saving on the cost per employee.
HROplus: Focused on the Work Opportunity Tax Credit (WOTC), HROplus offers a proprietary software program that compiles all required information for new hires then pre-populates the data into appropriate tax forms and sends the forms directly to the state or federal government. All that's left is for you to collect a credit of up to $2,400, $4,800, or $9,000 per qualified employee.
Ready to Compare PEO - Employee Leasing Price Quotes?