HROplus PEO Services
A Professional Employer Organization (PEO) provides an integrated and cost-effective approach to the management and administration of Human Resources. Large corporations have fully-staffed HR departments where many employees cover all the basics from payroll to taxes to benefit administration. A PEO can take the burden of having to staff an organization, either fully or in part, leaving key personnel to concentrate on responsibilities that drive revenue.
HROplus is one of these PEO providers.
As a business owner, one of your priorities is ensuring that you are attracting and retaining the best talent available. By offering benefits that are typical of a smaller company, you won't be able to compete larger corporations' offerings. When you contract with HROplus PEO, you are able to offer the same benefits as the larger players.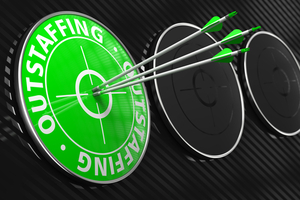 Good benefits mean more loyal employees and much less turnover. Turnover takes its toll on the bottom line because every time a new employee needs to be trained, productivity has been compromised until the novice is running on all cylinders.
HROplus allows you to control costs with predictable rates for the precise support services you require. You won't be faced with the dilemma of scaling back on employees to support the bottom line. By having a PEO partner, someone else has the HR responsibility while you concentrate on the job you need to do.
HROplus PEO services include the following:
HR management and administration
Risk management
Benefits administration and management
HR software
IT support
Legal advisement
When you partner with HROplus, you have a fully functioning HR department at your disposal without the expense of creating an in-house department. They will customize a solution expressively for your company, your employees and your budget.
For many small and medium size companies, the reality is that the HR function can be spread out among many employees taking time away from their usual and customary jobs. A centralized PEO can streamline the entire function, improving efficiency and productivity.
Another benefit of partnering with HROplus is that your company will always be abreast of the latest changes in employment laws, workman's compensation decisions and the most up-to-date HR software. And you do not have to invest any funding for this knowledge and expertise.
Payroll and tax administration
Payroll and tax administration can confuse and stress business owners. HROplus can eliminate all worry about the payroll function with:
Payroll record-keeping and administration including issuing paychecks and direct deposit
Withholding, filing and administration for employment tax
W-2 preparation and distribution
Wage garnishment administration
Paid time off tracking and accrual
Providing self-service reporting tools and data management
Tax benefits
Small business owners don't have time to keep up with the various federal and state tax credits that are required for hiring new employees. HROplus has a proprietary software program that identifies all eligible new hires, captures the required information, pre-populates the data into appropriate tax forms and sends the forms to the state or federal government for you to collect your credit.
One of the many tax credit programs is the Work Opportunity Tax Credit (WOTC) which is a federal hiring incentive that provides a tax credit of up to $2,400, $4,800 or $9,000 per qualified employee.
Costs
HROplus will customize services to meet your needs. Exact costs are determined by the requested services and the total number of employees. You can expect to pay an average of $1,500 to $2,500 per employee per year for a comprehensive package.
Some small businesses will want payroll services only. You will find a diverse range of costs in this area as well. It depends on frequency of payroll, quantity of checks being cut, how many locations your company requires checks to be delivered and what other services are being provided.
For instance, if you have a payroll provider that offers Sect 125, or a 401k, or pay-as-you-go workers compensation insurance, then you can expect to pay more.
HROplus PEO services allows you to customize your service for the specifics you want.
Ready to Compare PEO - Employee Leasing Price Quotes?