Oasis Outsourcing PEO Services
A Professional Employer Organization (PEO) is defined as a business entity that provides human outsourcing services to client companies through the use of a co-employment relationship. Co-employment can be defined as both the PEO and the smaller business owner sharing all human resource responsibilities.

Co-employment is a relationship wherein the PEO company acts as the administrative employer and the client acts as the work site employer. Oasis Outsourcing can help small and medium sized businesses because Oasis Outsourcing takes on many of the daily HR chores, freeing up employers' time.
Services include the following:
The actual payment of wages: Oasis Outsourcing is responsible for the physical payment of wages, the management of any worker's compensation claims and any other duties that have been contracted by the employer. However, it is the business owner's responsibility to ensure that the correct funds are deposited into the payroll account.
Human Resource responsibilities: A small business owner cannot be expected to know all the legalities in regard to compliance and regulatory issues. Therefore, the PEO provides these services to the business owner. The PEO provides the business with workers' compensation insurance, unemployment insurance, Employment Practices Liability Insurance (EPLI), a 401(k) Plan, health insurance, a Section 125 Plan, voluntary insurance products and a broad range of other employee benefits programs.
Benefits: Oasis Outsourcing can help you design a benefits package that will enable you to compete with Fortune 500 companies for the best employees. They administer these programs for you.
Small business owners will be able to offer their employees: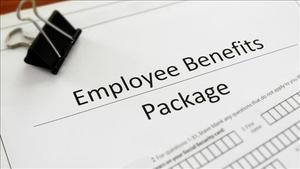 Health Insurance
Group term live
Dental Insurance
Vision Insurance
Other Insurance
Financial Savings Plans
Administration and Support
Employee Advocacy
Legal and Regulatory Guidance
When selecting the Oasis Service Model, a small business owner has the ability to customize the service levels. This model also benefits the employer because there is a staffed Customer Service Center that is available 24/7 to answer any and all questions the client may have in regard to human resource issues.
Costs
Each PEO has its own pricing structure and it depends on exactly what services the client needs. For instance, the contract could be for payroll only or it could be for the full HR function.
Nationally, pricing for outsourcing human resources typically works in one of two ways, either as a fixed fee (per employee per month) or as a percentage of each employee's individual monthly salary.
Using the first pricing method, you can expect to pay anywhere from $20 to $200 per employee each month, depending on your location. Using the second pricing method, you'll pay approximately2% to 10% of each worker's annual salary,again depending on your location.
Oasis Outsourcing is one of the largest PEO's in the country. Today, they have 4,700 clients with 145,000 worksite employees. On an HR outsourcing basis, Oasis can provide a full HR package which includes payroll, benefits and risk management.
Ready to Compare PEO - Employee Leasing Price Quotes?