What PEO TriNet Can Do for Your Business Model
A Professional Employer Organization serves as an outsourced human resources department. A PEO like TriNet serves as your strategic HR partner that can help attract and retain talent, control rising HR costs, create efficiencies and minimize liability and exposure to risk.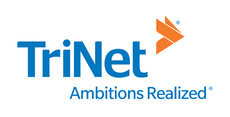 When working with TriNet, your company enters into a shared employment relationship. TriNet becomes the "Employer of Record" and your company remains the "Work site Employer," continuing to retain day-to-day control and direction of the work site employees. Because the relationship is shared, the business owner can direct his attention to making money while the PEO deals with everyday administrative responsibilities that can take up too much of the owner's time.
TriNet bundles services can be customized for specific industries. This gives a small or medium sized business owner peace of mind, knowing that their PEO partner has years of experience handling HR functions in their specific area.
TriNet Ambrose
This bundled service covers hedge funds, private equity, venture capital, family offices, registered investment advisers and small banking and mortgage offices. This bundle is designed so that the needs of the financial services industry are understood far better than a "one size fits all" solution.
TriNet Ambrose provides top-notch service that includes the richest employee benefits and health plans, and a dedicated Human Resources Associate to deliver customized personal support to all employees.
TriNet Ambrose's payroll and tax administration services are designed for the confidential and exacting payroll needs of financial services firms. With TriNet Ambrose, a business owner can expect them to handle the following:
Payroll
Direct Deposit
Employment taxes
Year-end W-2's
The small business owner can also access comprehensive reporting. Furthermore, TriNet Ambrose has specialists that can step in and assist with bonuses and ad-hoc payment.
TriNet Passport
TriNet Passport is designed to attract and retain the best talent for technology, life sciences and professional services companies. Having begun in Silicon Valley and keen on new technology, TriNet Passport helps start ups and entrepreneurial companies with an efficient self-service bundle.
TriNet Passport provides a four-tiered team of HR experts. Each tier is dedicated to managing HR issues.
Human Capital Director: Provides tactical HR advice to owners and executives.
Human Capital Consultant: Handles sensitive employee concerns and day-to-day HR policies.
Account Services Consultant: Ensures payroll is set up correctly, benefits are understood and answers questions on TriNet Passport's portal.
Employee Solution Center: A facility for employees to ask questions regarding benefits, paychecks, leaves, workers' compensation, unemployment benefits, COBRA, etc.
TriNet SOI
TriNet SOI is a bundled HR solution for businesses that don't have a dedicated office or have remote employees; for instance, retail workers and construction employees. This bundle allows small business owners to take advantage of important HR services that are adapted to their particular work arrangement. For instance, TriNet SOI's online time and attendance reporting tools helps owners manage their workforce more efficiently.
TriNet SOI also provides a specialist, available to help in reporting proof of OSHA requirements, risk assessment of work-site hazards, employee drug screening and medical case management. TriNet SOI will send out all notices to employees about current and upcoming changes to insurance, how to handle open enrollment and when needed, they will supply employee handbooks. With this service there is always someone available via telephone for questions and answers.
TriNet Cloud
TriNet Cloud includes a wide range of cloud applications designed to fit the needs of fast-growing companies looking for increased efficiencies in a variety of areas. For instance, a small business owner searching for seamless expense reporting or discovering new sales channels to keep better track of people at work.
TriNet Cloud is intuitive and effective. The applications support you and your workforce in managing everyday HR tasks. Some of the bundled features include:
Automated expense reporting via phone, tablet and desktop
An online library providing over 500 learning and development courses
Performance management that is simple, useful and on the fast track
Integrated employee and contractor time tracking
Designed for small businesses to book travel, enforce policies and manage costs
Costs:
How much your company will pay will depend on which bundle you select, what features you need and how many employees are in your organization. On average, companies with 1 to 4 employees will pay around $1,000 per month. If the business has 5 to 9 employees, the cost will average around $155. There is also a one-time implementation charge that can go as high as $2,000.
TriNet makes mundane HR tasks virtually invisible. Clients input data once and do not have to worry about it again. Their systems take care of the forms, the filing, and the legal obligations. They have built the company by knowing that different business segments and industries have different types of employees with different priorities. They have deep expertise in a range of vertical markets and can advise you on how to structure your benefits and HR approach to best fit your current and future needs.
Ready to Compare PEO - Employee Leasing Price Quotes?