PEO Services for Medium Sized Business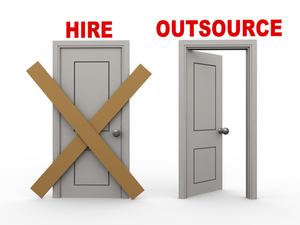 A PEO (Professional Employer Organization) is a company that contracts in a co-employment situation with small to medium-sized businesses to offer services and benefits that might normally be out of budget as well as services that might typically require addition staff. The benefits that PEOs bring to the table for medium-sized businesses can allow a cost effective way to add services, keep them company competitive and attract and keep excellent staff talent. The popularity and ROI of PEOs has experienced such an increase that there are PEO companies in all fifty states, representing 2.5 million American workers enjoying PEO supplied benefits. A mid-sized business will have different levels of consideration than a small business, but some are shared between the two business types.
Co-Employment options
As a mid-sized business (50-999 employees), a PEO will be contracted in an outsourcing method, as a co-employer to allow them full responsibilities for all services offered and may entail differences as compared to a small business environment. The contract may entail:
A full or part time PEO member onsite option as a main contact.
Larger bargaining power for benefits programs due to business size and relationship with PEO company.
Full or partial control handover to the PEO company for HR, payrolls, Worker's Compensation, Company safety; negotiable with the PEO company.
Selection of health benefits packages at reduced rates, but that could offer less flexibility.
401k Retirement plans, with or without employer contributions
Financial statements, audits and IRS reporting
A larger business usually has more investment into the growth of their business and products. Using a PEO company will not only allow a continuation of that focus, but maintain a higher client and peer profile for their business. The additional benefits that your mid-size business can offer will allow you to maintain a competitive edge in seeking and keeping qualified staff for your continued growth.
Savings
Cost range savings can be configured at 2%-11% of overall wages -or- $500 to $1,500 cost, per employee, per year.
A business owner can contract with the PEO company on the level of control they wish to relinquish and the duties involved. The scope of the responsibilities that can be undertaken will reduce the necessity of a business to hire additional staff. NAPEO estimates that existing staff devotes approximately 40% of their daily routine to HR and benefits related duties.
A PEO company can assume full responsibility for state and federal compliancy for the company, which can include all insurance and worker's compensation situations. In a medium sized business environment this can equate to a major cost savings to outsource these duties. The overhead costs that are associated with these expenses will be reduced to allow business growth and focus on the core products and services.
There are 700-900 PEO companies are available in all fifty United States, which equates to easy access for your business.


Employment growth for clients using PEO companies has been 9% higher than other businesses. (NAPEO.org, sourcing 'Professional Employer Organizations: Fueling Small Business Growth', by Laurie Bassi & Dan McMurrer)


NAPEO.org also reports that 40% of companies using PEOs have upgraded their benefit package offerings to their employees. This assists in maintaining a competitive employment base and keeping the trained staff at your company.
Opportunities and point of contact
Some PEO companies offer online services for employees to access and use for their status. This can include paycheck receipts, time off available, reporting modules for both management and staff, company conduct and handbooks, as well as distribution of Federal and State tax filing forms and final filing.
In a middle sized business there is usually one individual or department that is the main contact for the PEO company in which all communication is routed. The company staff member will work with the PEO to coordinate all services and direct employees to the various PEO professionals to address any circumstances.
The cost savings benefits in the use of a PEO are exemplified through the incredible growth of the industry itself. While a relatively young industry (30 years), the number of PEO companies has increased by 10% in 2012, which was double the less than 5% increase of 2010. Medium sized businesses are taking advantage of the expertise of these professional organizations as an investment to grow their business.
Ready to Compare PEO - Employee Leasing Price Quotes?