How to Prepare For Buying a Portable Generator
With a portable generator, it's possible to never end up in the dark again. But whether you need a portable or standby model, it's important to investigate more than just the price tag: a "good price" doesn't always translate to a "good deal."
Start by pairing your intended use with the output of a portable generator below. Then add up your power requirements and see how they stack up.
Common uses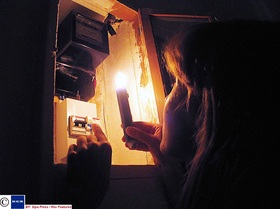 Portable generators are available in a wide range of types and sizes, ranging from 80 watts to nearly 18,000. Ideal for a myriad of uses around the home, from powering tools to operating pumps and work lights, many are also specifically designed for recreational use - camping and similar outdoor applications, in particular. Often featuring carrying handles or mounted on a wheeled bracket, they're highly transportable from one location to the next.
But the mere fact that they're portable (and therefore relatively lightweight) eliminates most large industrial applications due to the lower power outputs they deliver. Exceptions include construction applications and other small- to mid range business needs achievable through portable generators that fall in the higher end of the range.
Assessing portable generators
Before you look for portable generator sales, make sure you meet with several dealers to get answers to any questions you have about the size, power, and performance of a particular model, or to establish features that fit your needs.
It's best to talk to dealers who have been in business for a long time. Those with the most experience are usually the most knowledgeable and will find you the appropriate fit. While a dealer that sells generators as a side business may get you a decent deal, they may not have as much sales and service experience as dedicated generator companies.
Here's a quick comparison on some of the most popular models on the market today:
Popular portable generator comparison:
Honda EU2000i
Honda EU3000IS
Pramac S5500
Briggs & Stratton 30556
Honeywell 6152
Generac 005734
Output
2,000 watt
3,000 watt
5,000 watt
10,000 watt
7,500 watt
15,000 watt
Fuel
Gasoline
Gasoline
Gasoline
Gasoline
Gasoline
Gasoline
Intended Use
Home, Recreational
Home, Recreational
Home, Recreational
Home, Recreational, Small business
Home, Recreational, Small business
Home, Recreational, Small business
Coolant
Air
Air
Air
Air
Air
Air
Average Cost
$1,000
$2,000
$2,700 - $3,500
$2,800
$1,100
$2,400
Don't skimp on maintenance
Find out what maintenance services come with the sale since most generators require annual checkups for fluid levels, air flow efficiency, and performance checks. If the dealer offers a new generator for sale, it should include a quality warranty that covers the entire generator or certain parts.
Consider the distance of the generator dealer to your business. If you need to make a service call, it's best to work with local professionals who can visit your location immediately.
To get in touch with reputable dealers who offer portable generator sales and services, submit a free request for power generators quotes. BuyerZone will then match you to 4 to 6 dealers so you can compare equipment and service options before making a purchasing decision.
Ready to Compare Generators Price Quotes?