A Quick Overview of CGL Business Insurance
Purchasing business insurance - with its complexities, industry jargon, and intricate legalities - isn't exactly a task most people relish. That's why we wrote this business insurance overview - a briefing of all the things a business should know. In fact, even inexpensive office products tend to get a far more thorough pre-purchase evaluation than business insurance does.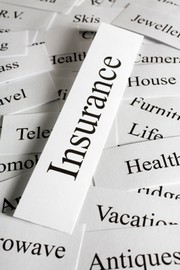 But unlike a copier or a new payroll service, business liability insurance is a purchase that, when not investigated properly, can literally mean life or death for your company. Because research gets short shrift, some firms are left underinsured; others end up over-insured on unnecessary or overlapping coverage. BuyerZone is a great way to compare business insurance quotes between multiple insurance companies.
Three basic categories of business insurance
Although it may seem overwhelming, most smaller firms can limit their investigation to three basic types of protection:
Property insurance. Protects against physical damage or loss in the case of theft or other catastrophes to provide coverage for a building, inventory, equipment, and exterior property. Examples include coverage for an office or warehouse fire, damage from a burst water pipe, or a hailstorm that dented the sign of a building.
General business liability insurance. A form of insurance designed to protect owners and operators of businesses from a wide variety of liability exposures. These exposures could include liability for accidents that occur on the employer's premises, for products sold by the insured, or dissatisfaction with work completed by the insured.
Liability insurance. Often comes in the form of a Commercial General Liability policy, also known as a CGL. Specialized forms of liability insurance are available and may include workers' compensation for claims from job-related injuries or illnesses; professional liability for negligence, errors, or omissions; and employment practices liability for discrimination, harassment, and wrongful termination.
Oftentimes, businesses can bundle property and liability insurance needs into a Business Owners Package Policy, also known as a BOP. (Workers' compensation, however, is typically a separate purchase.)
Protect your assets with industry-specific business insurance
In some cases, it may pay to dig a little deeper than the general categories of business insurance listed above. Depending on your business niche, you may benefit from a specialized form of insurance that is tailored to meet your industry's needs:
Auto repair: Comprehensive coverage can protect customers' personal property and vehicular damage.
General contractor: Broader coverage may protect employee tools, building materials, and theft on a jobsite.
Golf course: Specialty coverage available for golf cart and grounds property damage, as well as sprinkler system insurance.
Non-profit organization: Specialty coverage for stolen equipment or records, relocation, and uncollected donations.
Manufacturing: Product insurance protection for patterns, molds, and dyes in a factory setting.
Restaurants: Year-round property coverage and insurance for food spoilage.
Retail: Year-round and seasonal specialty coverage for local chains and mom-and-pop shops.
Business insurance costs
The total price you pay will be determined by a number of factors, including:
Type of business
Coverage levels
Geographic location
Optional coverage for company vehicles, employees who travel, and even business interruption
Claims history
While there's really no "average" for business liability insurance costs due to the limitless variables, you can roughly plan on paying about $500 per year for general liability insurance as a sole proprietor. A larger firm could pay up to $3,000 per year. In the same way, an accountant who works from a home office has limited liability concerns, while the owner of a construction company may pay $15,000 or more due to the high probability of risk.
That said, the same construction company may pay less for errors and omissions insurance - coverage for professional consultation and services (also called E & O) - where the accountant could be expected to pay $1,000 to $3,000 annually per million dollars of coverage.
Why it pays to befriend a broker
Almost always, the broker is the liaison between you and the insurance company. Brokers make a living out of matching businesses up with appropriate insurance. Finding the right broker for your business - one who looks for low premiums and fully understands the risks your company faces - is a bit of a challenge but well worth the time spent to ensure you have the proper type and scope of policies.
Ready to Compare General Liability Price Quotes?