What is general Liability Insurance, Anyway?
General liability insurance is the most basic type of insurance coverage one can purchase. It provides protection in case you or your business is faced with a lawsuit as the result of injury or damages incurred by another person that you are found accountable for.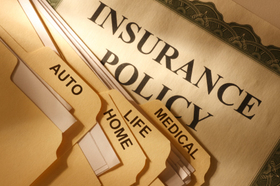 These policies usually cover personal injury and property claims up to a certain limit but don't cover punitive damages.
How is general liability insurance different from professional liability insurance?
General liability is basic coverage. Professional liability provides added and specific protection to people who are employed in a certain type of field. For instance, malpractice insurance is a type of professional liability insurance that nurses and other medical professionals purchase in case a lawsuit is brought against them as a result of injuries or damages that occurred while they were acting in their professional capacity. A general liability plan will often not cover these types of damages, if a settlement is awarded to the plaintiff. The professional person/defendant is then left to pay for legal fees and the settlement out of their own pocket or future earnings.
Professional liability coverage can provide protection in these cases and is available for numerous occupations including builders, physical trainers, etc. Many licensed professions require professional liability insurance. One must have a general liability plan in order to purchase professional liability.
How much does general liability insurance cost?
The cost of general liability insurance can vary depending on several factors, including what state you work in and how much coverage you purchase. It also factors in your annual payroll, the per-occurrence limit of coverage, the aggregate limit of coverage, and a deductible - all of which will contribute to your premium.
With that in mind, some general expectations include:
Plans offer coverage starting at $500,000 to $1 million
Aggregate limit (the total that can be paid within a certain timeframe) is commonly $2,000,000
Sole proprietors can plan on paying about $350 to $750 per year for general liability insurance
Larger firms could pay up to $3,000 per year for general liability insurance
And don't neglect to shop around. Many insurance companies offer general liability plans, so your current insurance provider may not necessary be offering the best rate and level of coverage available.
If I rent a commercial property, do I need general liability insurance?
In many states, it is required that you purchase general liability insurance if you are renting a commercial property. In others, it is based on the stipulations that the landlord chooses to include in a lease.
Regardless, if you are running a business out of a rental property, you might want to consider purchasing general liability coverage. The landlord will typically have coverage already. However, the policy will protect them and their property. It won't protect you in the case that someone incurs injury or damages through the course of conducting business with you or your commercial property (such as a computer or printer) is damaged during a flood.
Who should I purchase general liability insurance from?
If you already have insurance through one company, look into whether or not they offer package prices for one or more types of coverage. However, these discounts don't always pay off, so it is worth shopping around or start with us! We have an easy comparison tool that will allow you to tailor a quote specifically to your needs.
Ready to Compare General Liability Price Quotes?