The Right Business Liability Insurance Could Save You Thousands
Insurance can help or hurt a business, making it critical for an owner to choose the right business liability insurance policy. Business liability insurance is primarily meant to protect an enterprise from third-party claims due to negligence on the part of the company or its employees.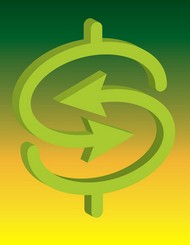 There are different types of insurance that you should consider when choosing the right business liability insurance policy in order to avoid unpleasant surprises. Consider the case of a nightclub that was sued by one of its customers who claimed she fell off the stage.
Aside from claiming for medical expenses from going to chiropractors, the woman also filed claims for "pain and suffering". Investigation showed that she had been going to chiropractors long before the accident.
Nevertheless, when the claim was referred to the nightclub's insurance agency, the agency's lawyer settled the claim for a fraction over the nightclub's deductible. The insurance agency wound up paying almost nothing, and the nightclub's deductible shouldered most of the expense. This illustrates the need for careful scrutiny of a business liability insurance policy in order to determine whether it meets the needs of your business.
5 types of business liability insurance
The US Small Business Administration confirms that there are five basic categories of liability insurance available to protect your business:
General liability insurance
The most common type of business liability insurance covers the public liability of your business. This insures your business against claims from third parties such as customers, visitors, sub-contractors, or the general public. Claims may be made against your sales clerks, drivers, or even your advertisements. A general business liability insurance policy may result in high premiums, so it is important to identify which possible situations you should insure your business against. Failure to include certain areas in order to save on premiums may cost you more in terms of damages and attorney's fees if a claim is filed. In many countries, public liability insurance may be mandatory.
Cost: Expect to pay anywhere from $350 to $750 annually as a sole proprietor and up to $3,000 and above for larger businesses.
Product liability insurance
This kind of business liability insurance protects you when claims are made due to product deficiencies that may injure customers. It is especially important if you are in the business of manufacturing or distributing products. Your business can purchase more or less of this protective insurance, depending on the type and risk of the products you manufacture or retail.
Cost: Plan on paying between $30 to $150 per month for many low-risk products. If you happen to manufacture cars or weapons, plan on paying $95,000 per year.
Professional liability insurance
Also called errors and omissions insurance, professional liability coverage will protect your business against errors, negligence, and malpractice when interacting with customers. Depending on your industry, your state may require your business to carry this type of insurance policy. As an example, doctors must have malpractice insurance in order to practice in most states.
Cost: Policies start around $23 per month and can go as high as $65 per month for a policy that includes a $1,000,000 limit and a $5,000 deductible.
Commercial property insurance
Just like private property insurance, commercial property insurance will protect company property against natural disasters, vandalism, and theft. Protected property may include a company building, electronic equipment, documents, and even lost income from damages. Commercial property insurance will be categorized as an all-risk policy or peril-specific policy; an all-risk insurance policy will provide coverage for a wider range of accidents, while a peril-specific policy will cover only specific losses listed in the insurance rider. An all-risk policy is ideal for a small business, and a peril-specific policy is recommended for businesses with high-risk concerns.
Cost: Expect to pay anywhere from $40 to $190 per month depending on your geographic location.
Home business insurance
As an entrepreneur or home-based business owner, it's important to understand that your policy does not cover business losses. In many cases, riders can be added onto homeowners' insurance to protect against business property damage. Nonetheless, many of these policies have limitations. Additional business insurance coverage will need to be purchased to protect against the common risks listed above, like professional and general liability.
Cost: Policies are available for as little as $25 to $50 per year and cover up to $2,500 worth of damage to computers and other business-related equipment. These are typically provided as an endorsement to your existing homeowners' policy. For more advanced coverage, reimbursing you for things like lost data reconstruction, you can plan on paying $20 to $40 per month.
The necessity of additional coverage
A number of business liability insurance policies will include employer insurance. This type of policy insures the business from claims made by its employees who are injured in the course of doing their work.
In countries where workers' compensation is not mandatory, companies with employer insurance have been forced to declare bankruptcy due to claims from injured employees. In the United Kingdom, Employer insurance coverage is mandatory, except when the only employee is the owner or if the establishment is a family business.
While business liability insurance may seem like a needless expense to some business owners, it is nonnegotiable. Businesses without the proper insurance coverage will leave themselves vulnerable to thousands of dollars in damages that could force them into debt or bankruptcy.
Ready to Compare Workers Compensation Price Quotes?