How Workers' Compensation Costs Are Calculated
Workers' compensation costs are determined by the workers' compensation board in your state. Although rates vary slightly from state to state, the basic process each state uses to calculate base rates is similar.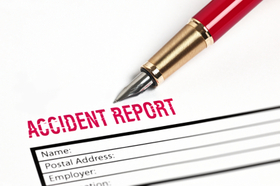 How can workers' compensation affect your business?
According to WorkersCompensation.com, the purpose of workers' compensation is to offer medical benefits and monetary compensation to an employee that has been injured on-the-job. Employees paid out through workers' compensation will normally receive weekly or biweekly paychecks, as well as medical benefits. In exchange, they give up their right to sue for further damages.
Labor experts estimate that four out of every 100 full-time employees will file for workers' compensation within their careers. Medium-sized businesses with 50 to 200 employees are most likely to receive workers' comp claims from their staff members.
As a business owner, if you fail to obtain workers' compensation coverage, you leave yourself open to a serious lawsuit in the event of an on-the-job accident. A case may progress so far as to issue hefty fines and stop-work orders that could cause a business to close its doors, temporarily or permanently.
How risk classifications affect workers' compensation
Each type of occupation is assigned a risk classification. Risk is determined by two factors:
Frequency of on-the-job injury. Fluctuations in frequency can directly affect an employer's workers' compensation rates, for better or worse.
Severity of injury. Measured by both medical payments and indemnity benefits (payments made directly to the injured employee to compensate for losses suffered as a result of an accident).
In California, for example, roofers have the highest occupational risk classification, and office clerks have the lowest. Obviously, the occupational hazards of a roofer are much different and quite a bit higher than those of an office clerk. Therefore, workman's comp costs are much higher for roofing companies than for administrative companies.
To arrive at a base rate for workers' compensation insurance, each classification is translated into a dollar amount, which is then multiplied by 1 percent per $100 of the total payroll for that employee. For example, the office clerk classification in California is roughly $1.25 per $100. So if that employee is paid $500 per week, the workers' compensation insurance premium for that employee costs roughly $6.25 per week.
Insurance companies can reduce or increase workman's comp costs based on a number of factors. The most important factor is the employer's safety history. Another important factor is whether or not the employer offers health insurance to their employees.
How to find the most competitive workers' compensation rates
Workers' compensation can be purchased directly through an insurance agent or broker. In a state like California, the State Compensation Insurance Fund is also available to provide workers' compensation insurance to any business that insurance providers are not willing to cover.
Nonetheless, workers' compensation rates aren't regulated at a state level. Instead, the Workers' Compensation Insurance Rating Bureau provides rate recommendations for insurance carriers, which can vary from provider to provider. This is precisely why it pays to shop competitively for an affordable insurance provider to offer workers' compensation coverage based on the variety of services provided, industry expertise, ease of access to claims adjusters, and available doctors in a network.
It's always recommended to start by checking with trade associations in your state. Depending on your industry, your local trade group may be able to provide access to discounted workers' comp rates to keep costs low - if you meet eligibility criteria.
Ready to Compare Workers Compensation Price Quotes?