ArcelorMittal Buildings on How Metal Can Go Green
Homeowners and home builders alike encounter ads and blogs telling them how metal components and steel building can be environmentally friendly. And it is! But unfortunately, beyond a few key phrases like "energy efficient," many posts get lost in generalities and vague information, leaving people doubtful.
Going green with metal buildings is far more than a marketing ploy at ArcelorMittal. They have quickly moved to the forefront of the industry due to their commitment to sustainable products and practices while promoting the reuse of 100% of recovered scrap as raw material. But what does that mean for the product you're buying?
First, a look at ArcelorMittal steel itself.
Leading steel building materials
Through operations in 60 countries and a staggering annual production output of more than 73 tons, ArcelorMittal provides an uncompromisingly high level of quality steels, many of which have been trademarked, exceeding industry standards and offering additional guarantees on top of it.
Available in a range of grades, their steel components are designed for both structural and offshore applications and feature low alloy content to produce a combination of strength, toughness and superior weldability.
Among the many benefits of their steel products are included:
Lower construction costs
Shorter construction time
Less maintenance required
"No environmental impact," resulting from their products' absence of maintenance operations and residue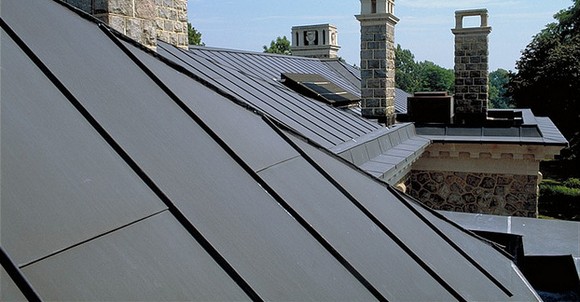 And it's this last benefit that truly sets the company apart from many of its competitors. According to statistics published on ArcelorMittal's website, "the functional life of steel sections can be extended in refurbished and new constructions. As 100% of the recovered scrap will be used as a raw material in the steel industry and thus provides between 65% and 95% energy savings compared to primary production, recycling process contributes to resources savings and a better environment."
What percentage of a steel building is recycled?
The potential to reuse 100% of scrap is a staggering number. But that doesn't mean your building components are manufactured from 100% recycled materials. When evaluating sustainably-sourced steel buildings or their individual materials, there are two things to be aware of:
What parts of steel construction are recyclable?
Steel building components are touted as recyclable, but outside of the industry people may not know what that means. This claim is vague because steel buildings are essentially 100% recyclable, no matter the type of building you are constructing. Beams, roof panels, siding layers, and other types of metal installation can be fully recycled whenever they are torn down.

When construction companies and contractors say that steel is recyclable, they mean all the steel products they use. (Insulated panels may need a few extra steps to separate materials.) Because it is remarkably easy to melt down and reuse in metal production, steel is the most recycled material in the United States.


What parts of steel materials are recycled?
While 100% of steel materials used in construction may be recyclable, that does not mean that all steel is made fully from recycled metal. It would be very difficult to ensure strength or durability with fully recycled steel, since the best alloys have very specific material requirements. Depending on the application, however, most metal used in home construction is partially recycled.

If you are installing roof or wall panels, they are often made out of 25% recycled materials, and sometimes more. ArcelorMittal points out that structural materials, such as beams and frameworks, are made from between 30% and 50% recycled material. Contractors can provide more specific information based on the products they use.
Ready to Compare Residential Steel Buildings Price Quotes?