Going Green: A Metal Building's Journey to Sustainability
At first glance, metal may not appear to be the perfect material for going green. Instead of growing on trees, it has to be mined, forged, and extruded in a vast number of shapes before it can be used in construction. With help from the latest construction research, residential metal is growing more sustainable in three key ways.
Site development and transportation
Shop fabrication is slowly changing the way buildings are constructed, and metal building components are at the forefront of the revolution. When building components are built in the factory or assembled off-site in construction yards, they can be shipped quickly and installed at the construction site with minimum interference with the local environment.
Insulating your home can further improve your home's energy efficiency. Proper insulation, such as thick foam or fiberglass, is another aspect of building with energy efficient house materials that will further improve on the savings of your steel-built home. Fiberglass is one of the most cost-effective and popular materials for metal buildings; it is easy to build with and manage and helps prevent air escape. You might want to shop also for energy-efficient doors and windows, which will enhance the energy-saving properties of your home. Make sure the doors and windows are customized to the steel frame of your house to prevent air leakage.
Not only does shop fabrication save time when it comes to construction and cleanup, but the practice is also a key contributor to LEED (Leadership in Energy and Environmental Design) certification, an official standard for truly sustainable building.
Energy savings
Going green means saving resources, and new applications offer several ways in which metal buildings can help save. Metal rooftops, for example, have high solar reflectivity ratings that can help disperse sunlight before it heats up the inside of a structure, in turn saving money on monthly cooling bills in the hotter climates. New paint coatings also help reflect or disperse heat, which can be especially useful in urban heat islands, where air cannot properly circulate in the summer months.
Building with steel saves you energy and money. Homes built with steel are better protected from both heat and cooling loss, so you won't pay as much for expensive heat and air conditioning. Steel framing generally contains about 30 percent recycled steel and is completely recyclable, so by building with it, you're helping to preserve natural resources.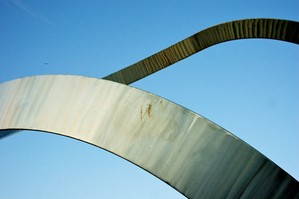 Recycling initiatives
Many people think of paper or plastic when they imagine recycling initiatives. But metal - especially the metal used in construction - is equally suitable for recycling projects. The United States steel industry has put extra focus on recycling steel materials in recent years, reusing more than 80 million tons of steel annually each year. The boost in metal recycling is partly due to new forging technologies that make it easier to reclaim steel products and partly because of a growth in local community recycling programs.
Scrap metals can be melted down and reclaimed for a broad variety of construction materials, but few metal building components are made entirely of recycled material. Quality is difficult to guarantee when only scrap metal is used, so most recycled metal pieces use only 20 percent recycled material, although some may use as much 60 percent, depending on the manufacturer.
When considering going green with sustainable building materials for your next project, don't rule out steel and other metals.
Ready to Compare Residential Steel Buildings Price Quotes?