Residential Steel Building Kits: Get the Extra Storage Space You've Been Wanting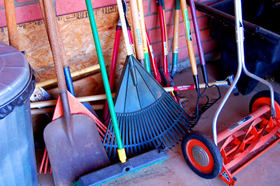 Storage and work areas can be at a premium in your home and garage. Many homeowners wish they had extra space to store their yard equipment and excess household items, or just an area they can dedicate as a work or hobby area. One way to increase the indoor space you have at your residence is to add an extra outbuilding on your property.
Benefits of residential steel building kits
Steel is a great material to use for that workshop, storage shed, or even garage that you have been wanting for your home. For the do-it-yourself homeowner, a residential steel building kit can be the answer to creating a low-maintenance and durable building on your property. Some of the benefits of using these kits include:
Economics. Many steel buildings cost less than structures made of other materials such as wood, brick, and cement and often last longer. The cost of building a steel structure from a kit is typically lower than having a wood structure or even a steel building erected by a contractor due to warranties, insurance savings, and reduced culling when using pre-formed steel components. For example, scrap accounts for nearly 20% of the total cost of construction for a wood or "stick framed" structure, 2% for standard steel construction, and practically 0% for kits. This not only reduces the cost of raw materials, it further cuts down on disposal expenses and fees.
Ease and speed. Steel building kits are designed to be easy for anyone to assemble and they can be erected quickly, often in only a few days. All the holes are drilled and easy to align in the materials, making assembly simple even for the first-timer.
Versatility. Gone are the days of only a few designs to choose from. Now, there are many styles and colors that complement residential homes and add a personal look.
Durability and ease of maintenance. Steel holds up to various weather and environmental factors. It doesn't rot or fall prey to termites, and it naturally prevents mold and moss growth. It is easy to keep clean and looks great for many years.
Construction tips
Residential steel building kits come with all the materials that you need to build the perfect extra space on your property. The walls, frame, and hardware are included along with detailed instructions on how to erect the building and what you need to get started. All you need to provide is the tools and labor to create a building site or foundation and put together the kit on your site.
When planning for your project, don't forget to take the following into consideration:
Strong foundation: Make sure you either have a concrete foundation in place or contract one to be poured in advance of construction. Plan on a thickness of at least 4" if you'll be using the slab as a floor, and at least 6" if it will serve as a garage for large trucks and other vehicles. Make sure the concrete has a rating of 2500 psi for flooring and 4000 psi for vehicles.
Heavy equipment. When installing a truss and some of the other high-up components (especially on buildings with a tall reach, you'll need to either rent or contract the use of a standard forklift, and possibly even one with a telescopic boom. For roof heights that exceed the reach of a construction worker standing on a ladder (3 to 4 feet off the ground), you may need more than one lift. To get a clearer picture, watch this example of two trusses being installed on a steel pole barn.
Staff up. You're not going to get this job done by yourself. But with a minimum of at least two people (and a third to drive the lift), you can easily construct a small residential steel building kit, safely and in minimal time.
From small storage sheds to large shops, homeowners can save time and money in construction by buying a prefabricated steel building kit that they can put together on their own.
Ready to Compare Residential Steel Buildings Price Quotes?