Could Prefab Metal Homes Be Your Next Great Investment?
Surveying the different investments you could make as a homeowner, it's never a bad idea to consider real estate. With the housing market on its way back, there's a growing demand for affordable, functional homes that are both safe and secure. In the same way, if you're in the market for something that's reliable yet cost-effective for your family, you want to live within relatively close proximity to medical services, cultural opportunities, and schools.
Prefab metal homes offer these advantages and a number of others, constructed cost-effectively with minimal environmental impact, and providing lasting overall durability.
Here are just a few of the reasons why they could be your next great investment: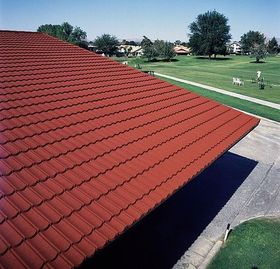 Attractive. Prefab construction has developed markedly since its first inception. In fact, it now offers just as many customizations in terms of appearance as a traditional building, accepting a wide variety of finishes that enable you to match it with any of the other homes or structures in the surrounding area.
Lower construction costs. Unlike traditional construction that produces considerable waste (a fact that accounts for as much as 20% of the cost on a standard construction project), prefab metal homes are essentially a kit, shipped complete, and designed to fit together piece by piece. This method of assembly dramatically reduces building time and therefore the overall cost of assembly. In fact, some estimates report that construction costs for a metal structure may be 60% less than a wood-frame building. For example, stud framed (a.k.a. "stick frame") buildings cost between $23 and $40 per square foot whereas steel frame construction can be as low as $12 to $18 per square foot.
Building permits can be secured quickly. Building a traditional house often requires lengthy permit approvals and constant follow-ups to ensure compliance with countless local laws and statutes. While building and construction regulations also apply to prefab metal homes, they can be shipped and fitted upon arrival, containing all the specs laid out for you to see in advance. These plans make securing building permits much easier and help you avoid the hassle of delays during the development phase. Whether you're starting out as a family or growing a business as a developer, you need every extra second you can get to focus on the timeliness of the finished product.
Better insurance rates. Steel structures feature a natural strength due to the durability of the raw materials and are also highly fire resistant. For this reason, steel structures often receive insurance discounts and rates of up to 40% off. Check with your insurance provider beforehand for exact savings.
Easily expanded. Adding on to your prefab metal structure is as easy as removing the end or sidewalls, attaching new framework, and adding wall and roof panels that match your current design. Plus, the process is just as easy during construction as it is post-construction, and therefore far more cost-effective than a traditional remodel which, in addition to the wood framework, will require drywall and insulation, not to mention drilling and customizations throughout to accommodate electrical and plumbing. This feature makes them a highly attractive option for homeowners as well as commercial applications and developers looking to maximize time and budget.
In the current real estate market, few investments are as sound as metal buildings. Prefab options are attractive, durable, functional, and highly sustainable.
Ready to Compare Residential Steel Buildings Price Quotes?