Discover the Benefits of Prefabricated Steel Houses
When looking to build or buy a new home, many people are looking at the option of prefabricated steel houses. While not the traditional stick-built home, they offer some benefits that their wooden counterparts cannot. These "prefab" houses have come a long way in design and durability and may be the perfect choice for your next home.
Types Of steel houses
Prefabricated homes come in a variety of choices. Although all are manufactured so that they can be quickly constructed for the buyer, there are differences. There are three main types of these prefab steel homes: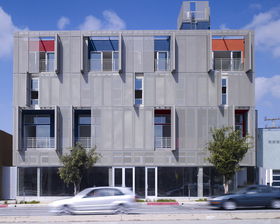 Modular steel homes. The most versatile of the three options is the modular home. These homes are built in sections and then transported to the building site. The sections are then constructed and installed in a way similar to a stick-built home. Different sections can be used which gives the buyer more custom options.
Manufactured steel homes. The manufactured home is built on steel beams and the home is constructed before being delivered to the building site. The home is transported in larger sections that are assembled on the lot.
Mobile homes. Mobile homes have already been fully constructed and are on wheels, which allows them to be moved from one place to another. However, not all mobile homes are made with steel, some use other metals.
Benefits Of steel homes
Prefabricated steel houses have evolved from the small mobile home to the modular homes that you see today. One of the big differences in modular homes over their two counterpart types is that they are generally treated like a stick-built home for appraisal and financing purposes. This can have a large difference in their value if the owner needs to sell the home down the road. However, there are some general benefits to all the steel home choices:
Durability. Steel framed homes can withstand the elements and will not sag, swell or deteriorate like some wooden homes. Many steel homes are considered to be more durable in withstanding natural disasters such as earthquakes and hurricanes than wood constructed homes.
Termites. Unlike wooden homes, steel homes are not susceptible to termites
Speed. One of the main benefits of the prefabricated steel home is how quickly it can be assembled. Some can be put together in only a few days.
Options. Most modular and manufactured homes come in a variety of styles and options for buyers to choose from and can even be custom built.
The new options available for these prefab homes are almost endless. Home buyers can choose the features and styles that they prefer and in a short amount of time, their home will be ready for them to move in. It is a great option for those who want to build a home for their specific needs and taste without the time and costs of a traditional stick-built home.
Ready to Compare Residential Steel Buildings Price Quotes?