Which Steel Building Insulation Works Best in New Construction?
Home builders and renovation companies know the value in quality insulation. Recent trends in residential steel structures make expertise in this area of home construction and improvement a valuable asset for any company. What are the pros and cons of your top options in steel building insulation? The following list highlights the options in this market.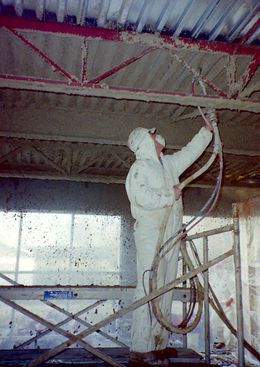 Fiberglass insulation: Builders often use fiberglass batts as building insulation in residential projects. On the plus side of fiberglass, it is typically the least expensive option. Batts are easily installed by construction crews, making them low maintenance as well. However, they tend to slump over time. When builders pack this insulation tightly to overcompensate, it is even less effective. The low R-value puts fiberglass toward the bottom of the list overall, as its ability to reflect heat is poor.
Rigid foam insulation: In contrast to fiberglass insulation, rigid foam stays in place for the long haul. It is preferable to fiberglass in terms of R-value and its ability to limit air leaks. Of course, performance of this level comes with a higher price tag. Rigid foam options cost more, but they are simple for construction crews to install. Find out if your client's budget permits this pick in steel building insulation.
Reflective insulation: Can the insulation reflect the heat and create a barrier against condensation? In the case of foil bubble insulation, builders are guaranteed the total package. Vapor barrier is as important as insulation's ability to reflect heat from within and from outside the home, making it effective in any season. Made of foil, bubble insulation does not have the same skin irritants as certain types of fiberglass. Prices for this type of insulation are higher, making every contractor analyze costs carefully for its superior functionality.
Spray foam insulation: Polyurethane spray-on foam is another high-end option in steel building insulation. Because you never have to worry about fitting pieces into small spaces, spray foam is easiest for renovation teams and builders to install. Application must be handled with care, as foam can dry quickly, making small spills costly in cleanup. However, the superior R-value and the flexibility of spray-on insulation are without equal. In fact, it can add to the strength of home structures, making this option popular among clients who can afford it.
Having the best type of insulation means more comfortable conditions for residents and eligibility for federal tax breaks. When building or repairing homes that you hope enhance your company's reputation, take insulation very seriously.
Ready to Compare Residential Steel Buildings Price Quotes?