How Wireless Credit Card Processing Can Help Your Small Business Thrive
Never lose business again because you weren't able to accept credit and debit cards. Remember, most people carry around cards rather than cash. When you're at a venue other than where your business is located and you're accepting cash only, you're at a disadvantage and you are also providing an inconvenience for potential customers.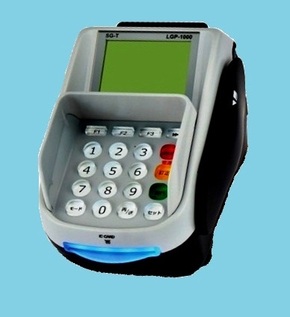 Most wireless credit card machines allow you to forget about needing a second phone line or renting phone lines at remote venues. In addition, swiping credit cards lowers rates, which can result in hundreds of dollars in savings for your business on a monthly basis. Instead of watching employees wander back to the restaurant or flagship cash register, they can ring up sales wherever they are engaging the customer. It's a major upgrade over the tedious system currently in widespread use.
The cost of wireless processing
Costs as established the same way that regular normal transactions with a merchant account are processed. A processing rate and transaction fee per swipe are established with your processor when you sign a contract that are based on the type of business and the volume of transactions you have per month.
The difference is the cost of a mobile processing unit. There are a number of wireless terminals available when talking with a merchant account representative. Typically they are priced between $399 and $599, but depending on your contract you may be able to get a processing unit for free when you sign. If your business largely operates outdoors, or on the move consider our information on mobile processing as well
What can you do with wireless credit card machines?
Transform your business into a 100% mobile operation
Receive payments from customers in more diverse locations (outside for example)
Receive payments faster and easier
Provide more convenience for your customers
Because wireless credit card technology has become so streamlined, wireless credit card machines are small enough, lightweight enough, and compact enough to be carried anywhere, even in your pocket. You will be able to accept cards wherever you do business.
Outside sporting events
Trade shows
Craft shows
Business expos
Seminars
Networking events
Other previously problematic venues
Cutting down on labor costs
These days, hiring a cashier is typically a waste of training, salary, and insurance. Sales representatives can handle their own transactions when you give them the proper tools.
Wireless credit card processing systems work for any business that has low to medium transaction volumes. Beauty salons, bars, restaurants, and other retail businesses can use these machines to great effect. Before you hire a cashier, consider an upgrade in checkout technology.
Increasing employee efficiency
In outdoor cafes and restaurants, servers should not have to come all the way inside to handle a quick transaction for food or drinks. Owners and management want to maximize their time on the floor, where customers can contact them to order more products. While one table signs a credit card slip, another can be ordering a second cocktail or dessert.
Frustration over missed opportunities should not be a part of twentieth-century small business practices. With the latest technology in place, you can make sure your business is humming along the way you designed it.
Ready to Compare Credit Card Processing Price Quotes?