Combating Organized Retail Crime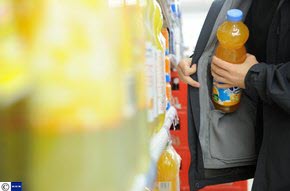 Gangs of criminals are wreaking havoc across the nation, and retailers have become their favorite target. Estimates have retail theft totaling $30 billion a year nationwide, with more than 90 percent of the country's retailers reporting being victims of organized retail crime (ORC).
Gone for the most part are petty shoplifters, who steal one or two items at a time. Today's thieves, referred to as "boosters," have linked up in criminal networks that move large quantities of stolen merchandise online and offline.
What are they stealing?
Over-the-counter drugs, health care products and electronics are most often stolen. Interestingly, Tide laundry detergent has become a popular item to steal for ORC rings; the product has become new black market currency, law enforcement officials said.
Retailers and the federal government are beginning to fight back against ORC, however. Just this month, federal and Florida law enforcement officials announced the creation of the country's first task force to combat ORC. The National Retail Federation (NRF), a trade group with over 3.5 million member companies, has lobbied for federal legislation to amend the Federal Criminal Code to effectively address the organized and serious nature of ORC, including defining it as a federal crime with appropriate sentencing guidelines.
ORC Pillars of Strength
Limited Brands is one company that's taken steps to combat ORC. The parent company of Victoria's Secret, Bath & Body Works, among other brands, has created a comprehensive training program that it refers to as its "ORC pillars of strength." The program is designed to build Limited Brands' capabilities to identify, apprehend and put professional criminals "out of business." It focuses on five pillars: civil liabilities, legal, investigative, technology and execution.
Limited Brands' efforts are paying off. The retailer has recovered millions of dollars worth of stolen merchandise, shut down thousands of internet auction sites selling said merchandise, and put hundreds of professional criminals behind bars for many years.
That said, the company knows it can't let its guard down. That means investing in loss prevention training and technology because the bad guys aren't going away — and they continue to get smarter as well.
Tips to Combat Organized Retail Crime
1. Monitor inventory closely and share trends
Observe high-level trends and monitor products that are attractive to boosters (e.g., over-the-counter drugs, razorblades, infant formula, etc.) Then conduct random checks on those items in-store to see if a high volume is missing from shelves. Consider running an extra weekly inventory report and comparing it with sales to ensure targeted items are being sold and not stolen.
Also try limiting quantities of targeted goods that you put on display, and move merchandise around in your store to make it risky for thieves to steal from high-traffic areas.
Sharing inventory trends with law enforcement officials and other retailers can help to identify theft patterns in geographic areas, the types of goods stolen and the time of day boosters prefer to strike.
2. Invest in technology solutions
Try installing fire exit doors with access control mechanisms that delay the door opening after the crash bar is pressed. Add cameras to high-traffic aisles, as well as high-definition video surveillance technology to capture identification shots. Any images captured via these cameras will not only aid in prosecution efforts at the store level, but they can also be helpful to other retailers in your area when shared.
Technologies such as special packaging, stamps on products that make them impossible to resell, and electronic article surveillance (EAS) tags and labels are also useful in fighting ORC.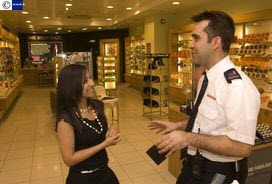 3. Conduct audits to eliminate inefficiency
Auditing processes across store locations is critical. Ask yourself the following:
Do store managers conduct regular walkthroughs to identify things that don't seem right?
Is there a system for reporting or further investigating abnormalities? Are back-end systems notified?
Are employees trained to respond to or report suspicious activities?
Are shoppers greeted as they enter and move around your stores to ensure they know they're noticed?
Are surveillance systems tested regularly to ensure they're operational and capturing the right types of images?
An effective auditing process helps retailers understand their most significant risks, enabling them to address problem areas quickly. Post-audit begin implementing processes that include an action plan for resolving problematic events or risks. It's vital to see resolution and follow-up happen quickly upon trends starting to develop.
As long as there are people walking this earth, theft in some form or another is going to exist. Retailers need to take steps now to limit the impact that ORC has on their businesses. A combination of educating and training employees along with implementing technology solutions is a step in the right direction.