Ultrasound Machines Buyer's Guide
Choosing a diagnostic ultrasound machine vendor
Table of Contents
The ultrasound machine market is comprised of multiple sellers. Equipment manufacturers typically sell directly to the largest hospitals and health-care practices, while certified distributors, brand-exclusive dealers, and brokers typically handle requests from any size practice.
Regardless who you decide to work with, your top priority should be finding vendors who firmly stand behind their products. Since you'll likely use your ultrasound machine regularly, you should be confident that it will operate properly when you need it. Make sure you get a warranty of at least one year that includes quick response times, on-site repairs, and all parts and labor.
Additional factors to look for in a vendor
Look for a company that has been around a long time and has a lot of experience working with practices like yours. It's usually a strong indicator that they keep customers happy. But don't disqualify potential sources just because they're new - a business that has been around for only a few years could be just as dedicated and have a strong reputation with customers.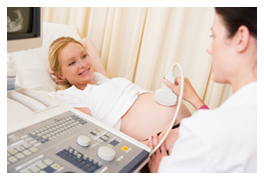 One way to decide is to find out which companies other physicians bought from. Ask colleagues which ultrasound machine they purchased, who sold it to them, and if they were happy with the purchase. In addition, a reputable vendor will be quick to furnish you with references from businesses they work with. While they'll likely provide a list of their best customers, you can still get valuable information from them.
As with any major purchase, getting immediate customer service is critical. Look for a vendor who provides multiple contact methods if you have a question or problem at any point in the day.
If you already own an ultrasound machine and want to upgrade, look for vendors who accept trade-ins. In addition to providing a discount towards a new purchase, it's also a sign of good faith from vendors to show they want to work with you. Even vendors who are unable to resell a machine may be able to donate it to a local health clinic or overseas organization that needs but can't afford an ultrasound machine.
Think about the level of training you need to properly operate the equipment. If you, or your ultrasonographer, are familiar with the technology, you may not need more than a basic review of features on the day of delivery. Otherwise, you and your entire staff may be better candidates for training over several days, which is more comprehensive but also more expensive.
You'll want to work with a knowledgeable vendor who will work with you to find the right machine for your practice. Avoid any vendor who seems intent on selling you whatever they have on hand.
Buying used ultrasound machines
You can buy used ultrasound machines from medical supply stores, hospitals, and medical centers looking to upgrade, and even from classified ads, but these sources won't provide support if anything goes wrong.
If you decide to buy used equipment, it's critical to examine the machine in person. Ask to see the machine in action so you can look for any shortcomings. You may want to bring your most experienced ultrasonographer with you to get a detailed evaluation.
Any refurbished machine you buy should come with a warranty that protects your purchase for a minimum of 60 to 90 days. Avoid any seller who offers equipment "as is" - an ultrasound machine is too critical to your practice to risk a costly breakdown.