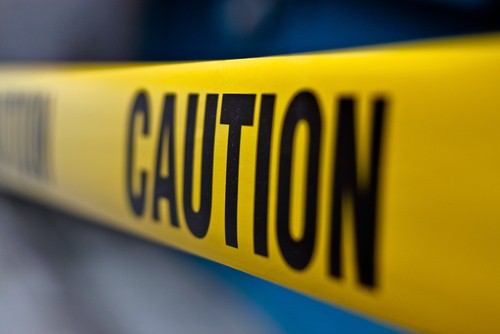 OSHA looks into accident in which forklift fell through sidewalk
OSHA looks into accident in which forklift fell through sidewalk
July 6, 2012
The Occupational Safety and Health Administration (OSHA) is currently investigating an accident in Springfield, Massachusetts, which involved a forklift that reportedly fell through the sidewalk on which it was driving and into a cellar of some kind, the Massachusetts Republican reports.
According to the news source, the accident occurred on the morning of Tuesday, July 3, and resulted in the forklift operator being taken to Baystate Medical Center for treatment of minor injuries. The incident occurred as the driver, a MassMutual Center worker who was using the forklift to move heavy flower planters for the Business Improvement District, reportedly fell through the concrete on the sidewalk and into an underground vault - one of many that still exist below the streets.
After the accident, the site of the forklift - half swallowed by the concrete with forks pointing skyward - attracted several passers-by to the scene.
"It's scary because what else could collapse?" asked Brenda D. Evans, an onlooker.
Department of Public Works Superintendent Allan R. Chwalek added that the sidewalks of downtown Springfield are not designed to hold such large machinery as forklifts, and that the operator should have been moving the plants using the street, as opposed to the pedestrian walkway, the media outlet stated.
"I don't think you can ever assume that somebody is going to be driving a 5,000-pound piece of equipment down the sidewalk," Chwalek said. "These slabs are designed for pedestrian traffic."
Steel plates have now been placed over the hole, which measures about 8 feet by 6 feet. Chwalek stated that the large plates will remain in place until investigators with the city's Code Enforcement Department determine how safe the sidewalk is.

OSHA has created a resource that outlines the several hazards that are associated with forklift operation. With every individual type of forklift comes a unique set of hazards.
"For example, a sit-down, counterbalanced high-lift rider truck is more likely than a motorized hand truck to be involved in a falling load accident because the sit-down rider truck can lift a load much higher than a hand truck," OSHA says in its Powered Industrial Trucks resource.
The various kinds of workplaces and conditions also contribute to forklift hazards. For retail forklift operators, one of the greatest challenges comes from ensuring pedestrian safety, in addition to keeping the operator safe.