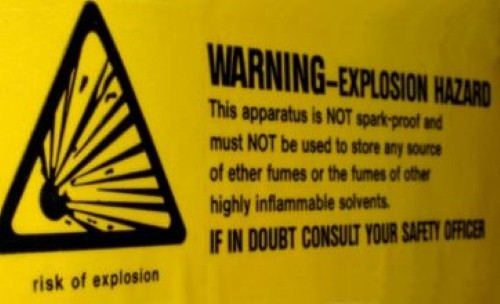 Safety specialist shows off 'explosion proof' forklifts
Safety specialist shows off 'explosion proof' forklifts
June 18, 2012
A safety specialist with a focus on warehouses and powered industrial vehicles, such as forklifts, has unveiled a new 3D experience that aims to spread information about the dangers of improper forklift use, and how their solutions can lower the chances for accidents when forklifts are used around hazardous cargo.
Materials Handling World Magazine reports that Pyroban recently launched a new website that details the dangers of using forklifts around hazardous materials, and how to protect facility workers from explosions. The new website features 3D animation that shows how a forklift can be protected by the company's latest product, which it calls the newest in explosion-proof innovations.
"Explosion protection is a complex and highly legislative subject, but we wanted to make it easy for users and suppliers to understand what we do, using the latest digital formats," said Justine Wren, Group Marketing Manager for the Pyroban Group.
According to the Occupational Safety and Health Administration (OSHA), workplace type and conditions are serious factors to consider when choosing which forklifts will be used, as many hazards are commonly linked to certain worksites. OSHA states that employers must determine through assessment the best ways to protect their employees from hazards related to forklift operation.