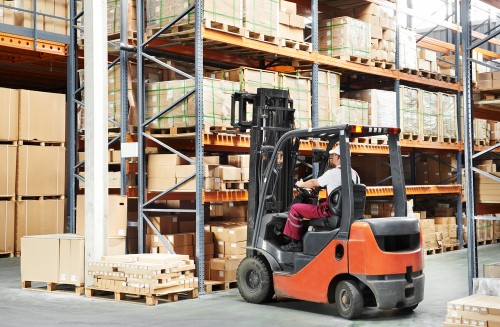 Toyota Material Handling to offer advice on forklift safety
Toyota Material Handling to offer advice on forklift safety
August 10, 2012
This September, Toyota Material Handling will hold an exhibit to offer companies advice on increasing safety among material handling workers, especially those who operate forklifts on a daily basis, SHD Logistics reports.
According to the news source, the event will be a part of the company's health and safety campaign titled "Taking Care with Toyota," which was developed to help the company's customers lower their risk for injuries and accidents in the workplace. The exhibition is part of a year-long series that is giving customers advice on improving safety throughout warehouses and other work sites.
"Promoting health and safety in the workplace is important to Toyota and these Health and Safety events provide the ideal platform for us to demonstrate how our products can help to reduce the risk of manual handling and improve safety at work," said sales and marketing director for Toyota.
According to the Occupational Safety and Health Administration (OSHA), there are several hazards associated with the use of powered industrial vehicles. Often, these dangers depend on the kind of lift that is being used, but the most common accidents occur when lifts are improperly operated around docks and tractor trailers.