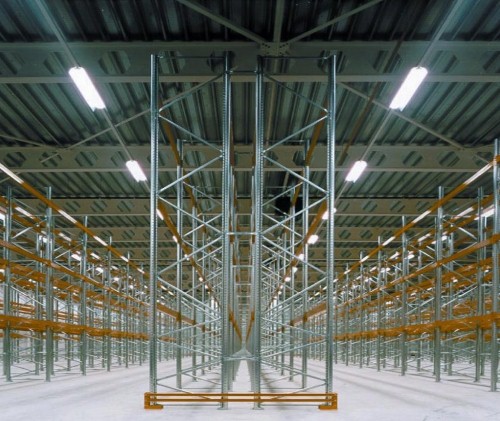 Davis County Sheriff to get two new steel buildings for storage
Davis County Sheriff to get two new steel buildings for storage
May 15, 2012
In Davis County, Utah, the Sheriff's office will soon receive two new steel buildings that will be used to house the department's tactical equipment vehicles, which is expected to prolong the life of the emergency vehicles by keeping them safe from the elements.
According to the Farmington Standard Examiner, the Davis County Commission gave the green light for the Sheriff's office to move forward with its construction plans to install two large steel buildings in western Farmington. With the nod from the commission, the Sheriff's office plans to begin the project immediately.
Together, construction of the two buildings, which will be installed by Elk Valley Construction, will cost $610,000, below the $750,000 price tag county engineers initially projected.
One of the structures will measure 100 feet by 200 feet, and will house all of the equipment and vehicles used by the Sheriff's office. The second building, at 40 feet by 80 feet, will be the newest addition to the Legacy Events Center grounds, located at 151 S. 1100 West, according to Davis County property manager Tony Thompson.
Sheriff's Sergeant Susan Poulsen told the media outlet the new steel building will be great for the equipment that is not used everyday, such as the Sheriff's tactical equipment and vehicles. Currently, the fleet of mobile command posts, SWAT vans and search-and-rescue off-road vehicles are kept outside, where they are exposed to snow and rain.
The building at the Legacy Events Center will be outfitted with more internal structure than the Sheriff's structure, as it will be built to serve groups that rent the facility for various events, according to Legacy Events Center Director Dave Hansen.
"People who come in their RVs want to have showers," Hansen said, adding that the building will feature men's and women's public restrooms.
By taking the effort to install the restrooms in the buildings, the county expects larger crowds to attend events held at the center, such as dog and horse shows. The renovations to the complex are expected to be completed by mid-July, according to the news source.
"For sure before the county fair [on Aug. 15]," Hansen said.
Steel buildings are often used for storage of equipment in vehicles, as they can be constructed with relative ease and offer greater versatility than permanent buildings.