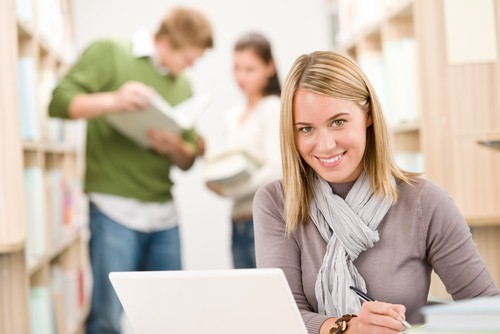 Biometrics used to deter online cheating
Biometrics used to deter online cheating
May 23, 2012
Thanks to innovative technologies, individuals today can save time and money by getting a college degree through the Internet. As online enrollments increase, however, concerns regarding academic integrity and the possibility of cheating also rise.
To combat these concerns, administrators at eduKan, a consortium of colleges in Kansas, are implementing more robust access control systems to ensure only legitimate students leverage online resources and take tests. By using biometric-signature identity confirmation technology, school officials can review and analyze any individual suspected of cheating.
The tools allow eduKan authorities to monitor the IP address, date, time, and activity of any student taking a test. As a result, officials can compare information with similar data acquired from other people to determine if they were in the same location or taking exams at the same time. This lets faculty members observe the behavior of any individuals who are regularly flagged for suspicious online behavior.
"We felt it was necessary to use technology to proactively deter cheating," eduKan CEO Mark Sarver said. "We wanted to make sure that this built-in security measure would not be cumbersome or intrusive and be cost-effective while not burdening our staff to manage it."
Biometrics are playing a bigger role in education as a technology leveraged to confirm the identity of individuals accessing school networks, ensuring that only registered and active students are taking tests and participating in online classroom activities.
By using biometrics, educational facilities can also ease the lives of students by eliminating the need to remember passwords or use ID cards. Additionally, unlike a PIN, biometrics cannot be passed from one student to another, as each person has unique qualities that are impossible to replicate.