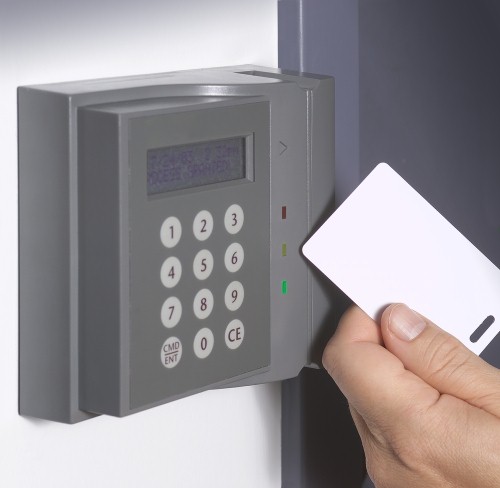 Frictionless access control gains momentum
Frictionless access control gains momentum
January 10, 2013
Although access control systems have been evolving for some time, many pundits believe 2013 will be the year when everything changes. This transformation will be driven by several trends occurring in the industry, as companies of all sizes embrace more robust security tools to keep valuable possessions physically protected.
A recent report by SecurityInfoWatch noted that "frictionless" access control systems, or those that do not have a negative impact on operational speed, will play a major role in the market's development. This metamorphosis is being pushed forward by advances in contactless technologies, including near-field communications, radio-frequency identification and the rapidly maturing mobile landscape.
Mobility in particular will have a significant impact on the access control system industry, especially because it's foundation was already laid in 2012 with the emergence of NFC-enabled smartphone capabilities, the news source said. Despite this proliferation, however, NFC-enabled devices will not completely replace traditional ID cards for some time. This is largely because security experts are looking for a middle ground where both technologies can exist simultaneously.
Access control approaches unity
In the past, individuals needed separate credentials to enter a building from the ones that permitted access to confidential digital environments. Unfortunately, this process does not meet the demand of today's fast-paced business world that is constantly looking for innovative ways to streamline operations.
As a result, the digital and physical access control realms will begin to converge in 2013, as doing so will dramatically improve security and convenience, SecurityInfoWatch reported.
A separate report by IMS Research noted that the smart card represents approximately 40 percent of the access control credential industry. This percentage will likely increase in the coming years as the accessories are will be used for physical identity management purposes, as well as a secondary tool for authorizing digital operations.
The convergence of physical and logical access control will become even more plausible in the future as smart card standards evolve and become more universal, SecurityInfoWatch said. The devices will also include biometrics and other multi-factor forms of identification that will make them more robust and less likely to be duplicated.
As demands for advanced access control systems evolve, organizations will need to plan ahead to reduce long-term complexity and costs without jeopardizing efficiency of security. This frictionless process will help companies remain competitive.