Tips on Finding the Best Mini Excavator Dealers
Any dealer can sell you a mini excavator - but are you getting the right machine for your needs? The best mini excavator dealers are those that learn about your business before taking your money. They'll find out how and where you plan to use your mini excavator, what applications you'll use it for, how deep you need to dig, and how much you can afford to spend. Here's how to locate companies that will look out for your best interests instead of their own.
Is a mini excavator the right choice for you?
Despite its name, a mini excavator (or compact excavator) can hold its own in a construction, landscaping, or agricultural project, weighing in at 18,700 pounds with a maximum dig depth of more than 15 feet. It's no surprise that mini excavators are growing in popularity. Their compact size and versatility of use can support tasks like landscaping, demolition, excavating, and digging.
According to mini excavator manufacturer Bobcat, a compact excavator may be the right machinery for the job compared to other digging machines if you plan on excavating or trenching. Specialty features like lightweight design, compact size, 360 degree house rotation, track undercarriage, and an independent boom swing can be used to improve on-the-job efficiency.
Find the best mini excavator dealer in 5 steps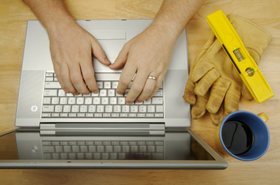 1. Do your homework.
You can save time and money when buying a mini excavator by setting clear parameters for the type of machinery you are looking for. It helps to understand from the get-go exactly what job/jobs you will be using the equipment for. This can help to dictate the weight and dig depth of excavator that you purchase. Buying a machine that is too small could mean that you may not complete a job on time or at all; buying a machine that is too large will waste money in equipment cost and fuel consumption.
2. Compare dealers.
To locate the best mini excavator dealers, start by submitting a free request for mini excavator quotes through BuyerZone or by performing your own online research. Then, talk to at least four to six mini excavator dealers to become familiar with the products and services they offer and determine which one provides the best mix of quality, service, and cost.
3. Try a test dig.
Once you have a list of suppliers, have each of them bring a mini excavator to your location for a test dig. Take your time putting the machine through its paces: spend two to four hours to try out the vehicle in a familiar setting and test basic operation. Have your mini excavator operators test it out for themselves: they may have particular concerns that you're not aware of. They can do a better job evaluating features like the sensitivity of the controls and the ergonomics of the cab.
4. Schedule a visit.
You don't necessarily need to test the vehicle at your location to select the best mini excavator dealers. If the dealer is located nearby, arrange to visit his office. This allows you to try the excavator yourself, check out other attachments you might need, and ask any questions you might have about performance. It's also a good opportunity to see how their staff interacts with other customers and view their showroom and parts inventory.
5. Consider buying used.
If you want to save money on your purchase, buying used machinery could prove to be a valuable investment. However, it's important to fully inspect the condition of an excavator before signing on the dotted line. Check the quality of the tracks, assess signs of leakage in the engine compartment, and confirm that the hour meter reading is correct for the age of the vehicle. Buying used can save you money but should never sacrifice jobsite safety.
Additional characteristics of the best mini excavator dealers
Offer a range of new and quality, used mini excavators.
Carry loaders from several manufacturers.
Willing to give a list of references.
Provide guarantees and estimates in writing.
Have experienced technicians on staff for repairs and maintenance.
Up front about delivery and maintenance costs.
Ultimately, the best mini excavator dealers are those that treat your business like a partner, learning what type of excavator your company needs and finding you the appropriate match.
Ready to Compare Mini Excavators Price Quotes?