Practical Tips When Buying a Used Mini Excavator
Confusion and a lack of preparation can make buying a used mini excavator difficult. A mix of basic knowledge, prudence, and intuition can help people with tight budgets look for the right used mini excavators.
Connect with peers and business owners in your area who have experience with the machinery. Get ideas from them and ask their opinions on the dealers you're considering. Know the answers to important questions that can lead you to the best option, such as the following:
What types of job do you want to perform with the mini excavator? You need to determine if your project will involve deep, shallow, heavy, or light digging so you'll know the digging depth and weight of the excavator you're looking for. The size of the excavator is an important consideration because an oversized or undersized machine will not be able to do the job efficiently.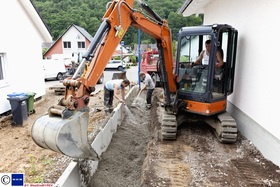 Are you willing to personally inspect the unit? While the Internet may be a quick source of buying options, transacting solely online for a long-term investment such as buying a used mini excavator may not be a wise move. You need to physically inspect the unit and pay attention to every detail and the overall feel. Are there signs of excessive wear, rust, and shabby repair work in the undercarriage? Does the engine have cracking hoses, worn belts, and other traces of neglect? Are the control and hydraulic systems working smoothly? Don't let yourself be impressed with fresh paint. Some problems may be hiding under the surface.
Can you get a warranty or extra protection for your used mini excavator? Warranties vary from seller to seller, product to product. Reliable dealers ensure that your used mini excavator will be in top condition when you buy it, and offer limited warranties. The limited warranty covers mechanical breakdown on identified covered parts for a 30-day to an optional one-year period.
Is the price right? Cheaper is not necessarily better, even for used items. New mini excavators are priced between $20,000 to $100,000 depending on the brand, model, size, and type. Since excavators are given a maximum operating lifespan of 10,000 hours, a pre-owned model with a couple thousand hours on it should be cheaper by not less than 25 percent than its brand-new counterpart. Older models with more operating hours spent should be even cheaper by 40 percent to 50 percent.
Finally, buying a used mini excavator is not just knowing what you want and finding the right price, but choosing the right dealer who will understand your needs and continue to give full support long after you have bought from them.
Ready to Compare Mini Excavators Price Quotes?