Real-world factoring rates from BuyerZone buyers
It's always a good idea to find out what others are paying, we've surveyed some of our users and compiled their rates and their invoices.
Keep in mind these rates are the percent that the factoring company keeps are their payment. In this sample, the rates range from just under 2% up to 5%.
You'll see in the prices below that many factoring companies will provide more than one rate, depending on how old the invoice is. It's generally easier to collect on newer debts, so many factoring providers raise their rates for older invoices.
Factoring rates for invoices less than $5,000
Factoring rates for invoices over $5,000
Factoring rates for average invoices below $5,000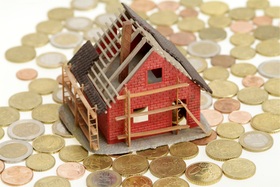 "$700 set up and contract fees. 4% per invoice service fee." - Equipment sales and service company, Lakeland, Florida
"1.98% of receivables up to 30 days." - Manufacturer, New Wilmington, Pennsylvania
"1.9% first 30 days. 0.5% each additional 7 days. No setup charge!" - Manufacturer, Grand Rapids, Michigan
"3% for 30 days then 1% every 10 days overdue." - Health care services, Aberdeen, Maryland
"~$800 set up fee and 3.25% ongoing fees. I think they have too many fees in addition to the 3.25%. They have a $35 transaction fee for when I request my portion of the money after they are paid that I really resent." - Consultant, Marietta, Georgia
"2.5% fee per invoice for the first 30 days and .75% for each 10 day period after the first 30." - Staffing company, Grove City, Ohio
back to top
Factoring rates for invoices averaging over $5,000
"5% fee, no contract. $14,000 invoice sold." - Construction contractor, Metairie, Louisiana
"$25K origination fee. Prime plus 3% interest rate. Annual renewal fee of $12.5K. $500 per month maintenance fee." - Financial services company, Galena, Illinois
"2% - 6% depending on length of factor. No minimum monthly fee." - Consultant, San Francisco, California
"3% up to 30 days. 1% each ten days after that, up to max of 6%. We needed a company that will allow us to fax our invoices for quicker turn around. We have excellent customers -but were really been taken to the cleaners by our previous factoring company. We needed immediate help. " - Transportation company, Cloverdale, Ohio
"3.5% - 4% for accounts that pay 60 days or less. They are also a local company. " - Materials handling provider, Bloomington, Minnesota
"Factored at 2% for 30 days, 3% for 45-90 days. NO MINIMUMS and NO CONTRACTS." - Construction, Houston, Texas
back to top
Get started today by being connected to factoring companies in your area by clicking below and filling out a request.
Ready to Compare Factoring Price Quotes?