Choosing a Dictation Service
Whether you need legal, medical, or general business transcription, there are a number of important factors to evaluate when choosing a dictation service, including turnaround time, accuracy, security, and cost.
Here's how to compare providers within each category.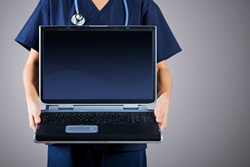 Turnaround time
The standard dictation service offers 24- to 48-hour turnaround. Many also offer STAT service, which provides 1-, 2-, or 4-hour turnaround.
When comparing solutions, ask:
How does time of day impact the delivery schedule? If you submit your dictation at 8 pm for STAT transcription, will it get the immediate attention you need? Or will it be queued up until the following morning?
How do they backup their guarantee? If they return transcriptions late, do they give you a discount? Or not charge you for them?
Do different types of notes have different times?
Accuracy
Inaccurate transcriptions are worse than no transcriptions at all: serious mistakes can endanger patients' well-being or jeopardize legal agreements. The dictation service you choose should employ transcriptionists with significant experience in your field, as well as quality assurance (QA) staffers to double check transcripts before they're released.
Security
For web-based communication, the industry standard for security is 128-bit SSL security. If the dictation service uses another method of communication, ask what steps they take to make sure it's secure. Sending unencrypted files over regular email is not a secure method of transferring your audio files or the resulting transcription.
Physical security is important as well. Ask each dictation service you speak with what measures they take to ensure the security of your data at their locations: careful employee screening and tracking is essential.
Cost
Pricing for medical transcription is often calculated per line. But "per line" means different things to different providers, and is typically broken into two approaches:
Visual line - Billing based on the format of the document by taking the total number of lines. This approach can result in higher fees, especially within documents that contain a large number of bullets or similarly short lines.
Set character line - This is an established character set, usually around 60 to 65 characters per line. It provides a more accurate count of the true lines within a document and rates up to 20% lower than the visual line method, by some estimates.
Fees range between 9 cents and 17 cents per line for quality services. For an audio file, like a 60-minute interview or focus group, you can expect to pay between $90 to $150 and $120 to $220 respectively.
Evaluating providers
To learn more about the services providers offer, perform a side-by-side comparison of multiple companies at once. To further narrow the list and find the right match for your business or medical practice, consider asking your top choices the following questions:
Do you provide a full breakdown of counts and files?
Is your service secure under HIPAA standards (critical for doctors and other healthcare providers)?
Do you operate 24 hours a day? If not, what is your availability on weekends and after standard business hours?
How long have you been in business?
Do you have any template restrictions?
What processes do you use to verify quality and accuracy?
Are there any additional fees for the service?
Ready to Compare Medical Transcription Services Price Quotes?