Easily Constructed Shelters Adapt for All Purposes
Many types of shelters can be quickly constructed and serve a huge variety of purposes. From ticket booths to equipment enclosures and observation towers, these low-maintenance booths and shacks solve diverse company needs every day. Here's a breakdown of the many types of buildings, and how your company might benefit from them.
Equipment enclosures and security boxes
Equipment enclosures are modular structures that protect sensitive equipment from weather or vandals. Features include freeze protection and heat shielding. Companies often enclose their plumbing systems and/or electrical systems to protect them from damage or debris that negatively affects equipment.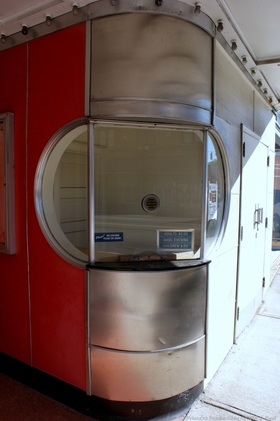 Security boxes, on the other hand, protect employees instead of equipment. Storm shelters are one security box type. This type of portable shelter protects employees from high-risk situations, such as storms, or holds valuable materials. Use them in areas prone to dangerous weather, to hold supplies during a business move, or as temporary employee offices.
Gas station and guard booths
Typically small in size, gas station booths have windows on all sides for visibility. They provide shelter for workers near the pumps so they can help customers fill up their cars with petrol and answer customer questions. Larger booths also sell convenience items such as snack foods. Small gas stations, marinas, and truck fueling stations are common locations.
Guard booths, meanwhile, are commonly seen at border crossings and airports. They stand at facility entrances and are meant to deter criminal activity by controlling access into the sites. Usually security personnel within the booths protect people and sensitive materials within the facilities. The booths have 360-degree visibility, with optional bullet-proof and blast-resistant features.
Operator booths or observation towers?
Operator booths hold equipment operators comfortably and keep them safe from hazards associated with the operating equipment they use and monitor. Features include tempered glass windows. Companies monitoring the production of oil, gas, or other risk-associated resources benefit from operator booths.
They are lower to the ground than observation towers, which can be over 20 meters tall. The towers provide a far-reaching, 360-degree view. Uses vary from guard towers to high-rise building companies, churches, lighthouses, airports, universities, and water tower companies.
Parking and ticket booths
Used by valets, parking booths provide companies with secure areas to store keys, using relatively small spaces. The lockable booths reduce the risk of keys being stolen. Valet attendants can also seek cover in the booths from rain or snow. Restaurants, hotels, and casinos commonly use these booths. You could also use one temporarily for a single event, as a guest courtesy.
Ticket booths sell the public tickets to gain admission to events. Primarily a transaction point with customers, aesthetically pleasing booths also provide positive first impressions of facilities. Theaters and arenas use them, as do festival and carnival operators.
Just as the varieties of shelters are broad, so are the features available per type. Find the features your company desires for its location, and you can customize your booth or shack for dimensions, materials, and more.
Ready to Compare Booths and Shacks Price Quotes?