Portable Classroom Basics
For many school administrators, the phrase "portable classroom" conjures up images of converted office trailers: ugly buildings on wheels with little light and rickety wooden construction. While those may have been (barely) sufficient to bridge short-term enrollment problems 20 years ago, today's modular building industry creates portable classrooms that are almost indistinguishable from site-built construction.
How portable classrooms work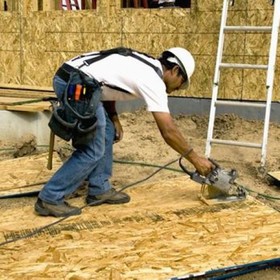 Modern portable classrooms are built in a factory-controlled environment using the same materials utilized for traditional construction, including concrete floors and steel supports. The classroom is built in individual modules that can be shipped on the road, ranging from 10 to 18 feet wide to 36 to 76 feet long depending on state shipping regulations
Up to ninety percent of construction is done at the factory. Each module is built out with walls, ceilings, carpeting, and wiring. The modules are assembled to form a seamless building when they reach the destination site.
Why choose portable classrooms?
Speed of construction is the single most important reason school districts turn to portable classrooms. Where traditional construction methods might require 6 months or more, a new group of portable classrooms can easily be installed and set up over a summer, dramatically reducing disruption to students and faculty.
Another benefit of portable classrooms is - and we hate to have to point this out - that they're portable. The ability to pack entire classrooms onto a flatbed truck and move them to another school or another district is a huge benefit to school boards trying to plan for changing enrollments. To avoid being stung by shifting demographics, some states, notably California, actually require that a certain percentage of new construction be portable.
Adding capacity using portable classrooms is also cheaper than traditional construction. This is true in the short term - portable classrooms average around $50 to $60 per square foot to build, much less than on-site construction - as well as the long term. Modern portable classrooms are as durable as site-built construction - you can expect an active lifetime of 50 years or more without major repairs.
What's new in portable classrooms?
The quality and appearance of portable classrooms have greatly improved in recent years. This is due in part to the rising popularity of modular buildings in all kinds of construction: professional offices, retail, medical, and more. Increased demand for portable buildings that are open to the public has helped spur improvements in design and construction methods.
One important improvement is that newer portable classrooms are true modular buildings, not trailers. They don't sit on permanent wheels and axles, so they can be set flush to the ground, instead of requiring steps and ramps to reach the doors and skirting to hide the underside. This alone makes them look much more like a "regular" classroom.
Ground-level access, combined with customized exteriors such as vinyl siding, brick, or stucco, will make your portable classrooms look like a permanent part of your school, instead of a tacked-on temporary solution.
Here are some other distinguishing features to look for in a high-quality portable classroom:
concrete and steel walls
openable windows of appropriate size
shingled or rubber roof
modern HVAC systems - not through-wall AC
Numerous options exist for finishing the interior as well: lighting, carpeting, wiring, and more. Portable classroom dealers will work with you to create a custom classroom that meets your exact needs.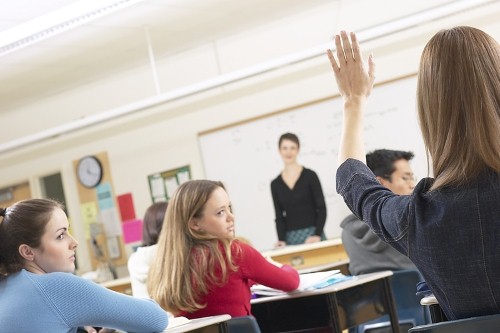 Schools across the U.S. turn to portable buildings to accommodate students.
As a guide, here are five suggestions to help you maximize your opportunity to obtain a temporary classroom facility that exceeds your expectations.
Communicate; Research Your Options: Ask questions, meet with potential suppliers to discuss your program in depth, and if you have not already done so, research your options. Look at all the materials, features and finishes available today that are being incorporated into these classrooms to create a healthy, comfortable learning environment and consider how they might work for you.


Set Your Expectations High: There is no reason to receive "second best" in any learning environment, including relocatable classrooms. In order to ensure that your classrooms and complexes meet or exceed your expectations, communicate your needs clearly to your potential suppliers. There should be no misunderstanding.


Outline Your Buying Criteria: This ties in a little with communication. Modular construction offers a multitude of features and benefits. Knowing them and using them to your advantage will assist you in attaining your desired objectives.

Financing options, building features, relocatability, speed of construction, minimized site disruption, and design flexibility are just a few of the motivators that prompt school administrators and planners to look to temporary classrooms for accommodation. Letting your suppliers know what particular motivators are driving your purchase will help them prioritize, make recommendations, and respond with your specific needs in mind.

Establish Your Base, Then Look for More: You may have specified your classrooms right down to the fasteners, and unquestionably this is the best way of evaluating your package on an "apples to apples" basis. But consider going a step further. Ask for recommendations. You would be amazed at the breadth and depth of experience and knowledge your modular building suppliers have in house-all looking for an opportunity to apply their innovation.


Go For the 'Valley' Whenever You Can: Understandably there are external environmental forces at work that can prevent a school board from going out for proposals whenever they choose. Funding is usually at the top of the list. However, wherever possible, try to get a jump-start on the process so that you can be assured of securing regular production time.
Ready to Compare Portable Buildings Price Quotes?