Real-world Modular Building Prices from BuyerZone Buyers
Purchasing and leasing are both popular options for modular buildings - the decision rests largely on your intended use of the space. Portable classrooms, for instance, are more often leased, since their use is more temporary.
Firms looking for inexpensive and fast alternatives to traditional construction may choose prefabricated buildings for permanent structures, and will usually buy the building outright.
It's important to understand that pricing for modular buildings varies tremendously, based on the size and extras you choose. Below are real-life examples of what BuyerZone users paid.
Purchases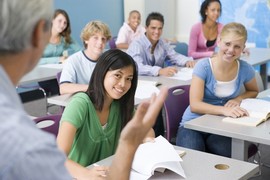 "$93K, aluminum ramp and steps, 4 white boards, 2 coat racks, closet shelving. Delivery and set-up." [800-1,499 sq ft]
-- Education Facilities, Rexburg, Idaho
"$126,000, includes building, set up, upgrades, plumbing, etc."
-- Education provider, Woodbine, Georgia
"$19,000 for building and delivery." [Less than 800 sq ft]
-- Construction firm, Spanish Fork, Utah
"$7,200 for a 1990 GE - price included delivery and set." [Less than 800 sq ft]
-- Church, Lake Isabella, California
"Approx. $21,000 - custom built trailer." [Less than 800 sq ft]
-- General Contractor, N. Augusta, South Carolina
"$200,000 plus. Included were all various items and essential equipment required to provide a classroom for our school." [1,500-4,999 sq ft]
-- Education Facilities, La Jolla, California
"$9,800." [Less than 800 sq ft]
-- Accountant, Anacoco, Louisiana
"$65,000 - transportation and foundation included." [800-1,499 sq ft]
-- Financial Services CEO, Grangeville, Idaho
Leases
"We paid $6,000 for the delivery, set-up, and first month's rental of two 24' x 36' modular classrooms."
-- Board of Education, Maryland
"It was a single 12' x 60' rental. Paid $2,000 for delivery, setup etc., and $300 monthly."
-- Non-profit, Monroe, New York
"Lease, roughly $2,500/month for 3000 sq. ft. 3 year term. Close to top-of-the-line interior."
-- Manufacturer, Central Lake, Michigan
"$75,000." [lease-to-purchase; 1,500-4,999 sq ft]
-- Accounting President, Hempstead, Texas
"$1,800." [1,500-4,999 sq ft]
-- Hospitality Partner, Satsuma, Florida
Want more information on choosing a modular building? Read our Modular Buildings Buyer's Guide.
Information was provided by BuyerZone.com users. Quotes have been edited for clarity only.
Ready to Compare Portable Buildings Price Quotes?