Storage Containers Are Convenient for Special Events
Your special event planning is about to get a lot easier. Add storage containers to the planning process for a local fair, concert tour, or other notable event. The units keep your event supplies safe and secure, and can even move efficiently from one site to another.
Convenience of containers at events
Shipping containers are a great aid for any event planner: Their many uses include being sound barriers, crowd control barriers, and general or specialized storage, even accommodation.
A container that provides the space required for event supplies and can be on-site already when you arrive is a huge convenience for any event planner. When you rent or lease a storage container, the vendor places the unit right at the site for you. Store the decorations, tools, and other materials you need to set up the event within the steel unit.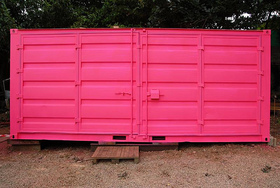 Storage containers also function effectively as a group changing room, such as you might need for a band. Another use is basing guards or a security unit there during the event. Display signs or posters on the exterior walls of the container for additional advertising space, too.
Strong security
Since you depend on them to secure important items before, during, and after the event, storage containers should meet your requirements. Good choices will feature steel construction and heavy-duty locks, ensuring a vandalism-free experience.
Many storage containers are weather-resistant, too, keeping out the wind and rain. There are even fire-resistant containers. As they are immune to many weather conditions, the units keep your event supplies from succumbing to water damage or worse.
Moving between event locations
The containers move quickly and easily between event locations. Vendors typically provide delivery service to the site (and even the exact space) of your choice. In between events, many vendors offer to stow away the containers in their warehouses for safekeeping.
Along with the ease of portability of the container, you get the confidence that comes with having a more extended relationship with your vendor. Rather than using moving companies or renting vans to haul your equipment to the next location, you simply contact the same vendor each time. You save yourself paying for the gas of the rental vehicle, and the hassle of finding a new contact to help you move items.
Storage containers simplify your special event planning and are a secure option. Shop around for a reliable vendor before signing a contract. Call previous clients for each company's given references and check whether the vendor moves to the locations where your containers are needed.
Ready to Compare Storage Containers Price Quotes?