Storage Containers Help Retailers Handle Promotions and Holidays
While storage containers have become the go-to option for businesses that need extra flexibility, retail operations haven't used them on the same level. Clothing stores and other businesses with seasonal storage issues can put these containers to great use. Because you always have to keep priority merchandise on the floor, the extra storage can give you leeway when promotions don't come off as expected, or when you want to overstock for an impending holiday rush.
Promotions are a driving force for retail operations
When your business pulls off a great promotion, you have the opportunity to pull in long-term customers. You invest resources in promotions in hopes you'll get traffic you've never seen before, but that requires bringing in products that aren't a regular part of stock.
By having a storage container on site, you have the ability to invest in promotional materials when they're at their cheapest wholesale prices. Jump on the best deal you see, and keep it in the container for the moment your company is ready to launch a sales promotion. You won't have to sell these items before you're ready, and don't need to market items that aren't a regular element of inventory, when they're out of customers' sight.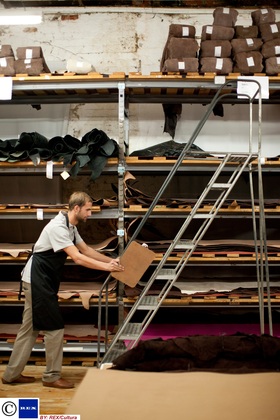 Seasonal inventory and fast expiration dates
As soon as a holiday season ends, your store looks bad with the dated inventory on the shelves. From Valentine's Day chocolates to Easter baskets and Christmas wreaths, the expiration dates land hard on seasonal inventory. To maintain a good image for your retail operation, you'll want to clear out the merchandise immediately.
Storage containers allow you to get that inventory out of sight, and give you the opportunity to store it until next season. While you may make big profits off different holidays, you'll be able to increase the margins when you don't have to reinvest 100 percent in the next season. Valentine's Day gifts are equally attractive the following calendar year, as are Thanksgiving decorations and July 4th materials.
The security of storage containers
A retail operation's investments are in their inventory. Instead of facing big losses when a promotion doesn't succeed or holiday sales are weak, you have the opportunity to regroup and try a different tactic with the merchandise packed away. Storage containers offer a secure place to keep these materials while you decide to sell online, or think of a way to rebrand it. They are as durable as they are impenetrable.
Seasonal storage issues are no longer problematic when you have a container at your disposal. Find out how you can add flexibility to your retail operation when you add storage at any location.
Ready to Compare Storage Containers Price Quotes?